Find health help with NHS website and app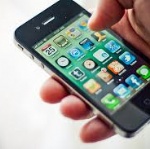 Find health help with NHS website and app
The NHS in Kent has a free app and website to help you find the right treatment, especially when you are not sure what to do or who to contact.
Whether you have a baby with a high temperature, a child who is being sick, a teenager who is feeling low, or you have sprained your ankle, and for many other health problems, Health Help Now app can guide you to the service that will help you best.
Developed by Kent and Medway GPs, hospital doctors, paramedics and other health professionals, it has been used more than 100,000 times since its launch.
Health Help Now is free and available online at www.healthhelpnow-nhs.net or to download - just search Health Help Now at the Apple Store and the Android Google Play Store.
Why not download it to your device now so you have it to hand when you need it?
If you don't have internet access, or if you need medical help fast but it isn't a 999 emergency, dial 111.