Netball Report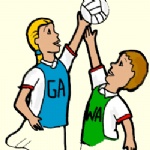 Netball report
The first match against Blean was quite easy, sadly we were down a player and they had to be replaced by someone else, we still won 8-3! The top scorer on the match was Danielle, who scored about 5 or 6 times.
On our next match, Herne Bay Juniors, we had another player off again! But we still one! In the beginning, it didn't look good but by the middle we were on a roll. Our top scorer this time was Harry he made sure that we all were in the correct position and keeping us organised. All the players on the other team were really good and very tall so when we tried doing shoulder throws they caught it so we had to do lower pass like chest pass most of the time.
Netball Report
Our match against the Endowed school the first time didn't go as planned. But that was against the A team! However, this match was against the B team and we had a few tricks up our sleeves. After all, we have been playing together for a little while and won most of the games. We also knew a few of the players which gave us a sneak peek of what they could do. Everyone played the best they could but the Endowed was no match (this time) for WJS. But one of our players spent most of the time throwing there self on the (very hard) floor.
In the first round we scored 3 goals and the other team 1. Then are luck started to fade away in the 2nd because they were catching up but not close enough. By the end of the game, we won the match 8-2!!! Our star player was Danielle but Tia was also very good too. We all agreed the match we played was very extreme and competitive because we have already lost to the endowed before and really stepped up this time. If we win our next match then we will be in a tie with the Endowed.
By Lesley and Rosa