Newsletter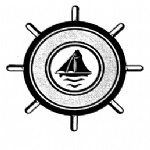 Another week has flown and lots of exciting things have happened. We have had a super 'Space' week, I'm sure your child/children will have spoken to you about it. We have some wonderful work on the display boards and I have seen some amazing learning happening throughout the week, linked to the topic. Special thanks to Mrs Harris (our Science co-ordinator) who lit the touch paper of inspiration for us.
We have received complaints from some of our neighbours about inconsiderate parking. Please try to leave in plenty of time, so that you can park safely at both ends of the day. Better still notch up those steps so that the Christmas dress/suit fits beautifully!
I know that you will be aware of how important attendance is, the learning day is very busy and it is almost impossible for your child to catch-up when one has been missed. The Winter is on the way and there may be times when your child is unwell and really can't make it in to school. If you aren't sure please call, our friendly team in the office will do their best to support and reassure you. If we are in doubt about the wellbeing of your child we will give you a call. I normally give out 100% certificates to classes in assembly on Friday but we haven't had any classes for the last two weeks where everyone has been here.
Diary Dates:
 Anti-bullying week starting 14th November: We will join other schools in the country when we have our anti-bullying week starting 14th November. The Focus for this year is the 'Power of Good' and the children will be thinking about how to treat others and make right choices.
 Thursday 17th November will be Blue day, the children can come to school wearing blue, no collection just blue for Anti-bullying.
 Friday 18th November : Children in need! Pennies for Pudsey, please bring in your pennies to put on a Pudsey picture. Other denominations also gratefully accepted! School uniform as usual please
 Tuesday 22nd November-Tombola Tuesday: We had a fantastic response to this last week so hopefully you will be as generous this time with chocolate (see PFTA newsletter) in exchange for no uniform
 Tuesday 6th December : 3.30 onwards please come to our Christmas Fete
 Tuesday 13th December: Christmas shop (again please see PTFA newsletter)
 Thursday 15th December: Carol assembly. We are currently trying to organise a venue to hold our carol assembly on this day. Not sure we can find somewhere big enough so that we can invite parents, but we are trying
 Friday 16th December: Off to the Panto – Peter Pan at the Theatre Royal, Margate
 Tuesday 20th December : School Christmas dinner
 Wednesday 21st December: Last day of term two
 Wednesday 4th January: First day of term three