Newsletter 18th November 2016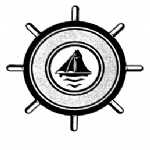 Please enter an introduction for your news story here
Dear Parents/Carers 18th November 2016
I hope your child/children have spoken to you about our Anti-bullying week. We have spent time thinking about what bullying is and how important it is to ask for help. During the week children have spoken to me about their internet use, I have asked them to share what they are doing with you and told them is they receive abusive or upsetting comments to report it to you straight away.
We have started to offer a wider range of snacks from the fruit café. I feel that as the weather gets colder the children perhaps need something more substantial, so savoury biscuits and a selection of cereal bars are available, these are sold at cost. They seem to be going well.
A super time was had by all at our Pamper evening, a huge thankyou to the ladies in our PTFA, they worked so hard and raised over £600 for the school-Amazing!
You will find an envelope with raffle tickets in your child's book bag tonight. If you would like to buy some please return the stubs with any money due to the office by the 2nd December, please make sure a name and telephone number is on each ticket.
At time of going to press I can hear pennies pouring in for Children in Need. Thank you so much for your generosity, a worthy cause indeed. I will let you know the total raised next week.
Diary Dates:
Tuesday 22nd November-Tombola Tuesday: We had a fantastic response to our last Tombola Tuesday so hopefully you will be as generous this time with chocolate (see PFTA newsletter)
Tuesday 6th December : 3.30 onwards please come to our Christmas Fete
Tuesday 13th December: Christmas shop (again please see PTFA news letter)
Thursday 15th December: Carol assembly. We haven't been able to find a big enough venue this year so this will be for the school only, sorry, I will try to book somewhere earlier next year.
Friday 16th December: Off to the Panto
Tuesday 20th December : School Christmas dinner
Wednesday 21st December: Last day of term two
Wednesday 4th January: First day of term three
Have a great weekend, stay warm, 37 sleeps until Christmas!
Mrs Steward