Newsletter 25th November 2016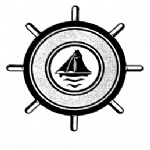 Super news to share: all of the 'Children in Need' pennies raised the grand total of £300.84. What a fantastic amount. I'm sure many of you watched the stories covered in the programme on Friday night, thank you for your generosity.
Monday starts our new adjusted playtime activities, we will be monitoring this closely and hope to share some positive feedback over the next few weeks.
We are hoping to increase our French resources. If you have any French dictionaries, first word books or similar that you no longer need, we would very much like to take ownership of them!
I have never seen so much chocolate! Thank you for the huge donation for our Chocolate Tombola, very tempting on a wet and windy Tuesday.
I have attached a new list for our busy December , but some early notes for next year;
The NSPCC: I met with a lady from the NSPCC, they will be in to lead some assemblies and activities early next year. There will be more information after the holiday.
I have invited a group called 'ensure-kids' to visit us. They are working with KCC to promote safe road use, more information again early next year.
From January we will be using parent pay for lunch payments, further details of how this will work will be sent to you before Christmas. This will mean that payment needs to come via a lunch account (online) or via a payment card available from Chartwells and can be topped up in the Co-op. Please let us know if this will cause you a problem. Free school meal children will book in and payment will be arranged by the school.
Winter seems to have arrived, I received my first Christmas biscuit this week, thank you.
30 sleeps until Christmas ! Have a good weekend.
Mrs Steward