Newsletter 16th December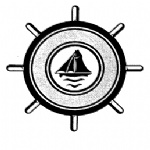 Well, what a week ! A dress rehearsal and two super performances of 'The Magic Christmas Jigsaw'. I couldn't have been prouder of the children and our year three team. Such confident and talented children you have (and our teachers are pretty amazing too).
I know that in previous years the Christmas production has involved year three and four children. This is now not manageable as we are too large a school to fit two year groups in our small hall. I am pleased to announce that year four parents will be able to join us in May (when it's warmer) for a Musical Soiree. Details nearer the time, but please pop the evening of the 18th May on your calendar.
After the February half term I have asked the year six team to start some work on transition to secondary. This will mean that after that time we (as a school) will encourage the year six children to be more independent. So, we won't be calling home for you to pop in a forgotten PE kit, or forgotten instrument. Secondary school work very differently and I know from previous experience that despite it being a hard lesson for some children it really benefits them when they move onto their secondary placements. I have mentioned it now so that maybe we can start the New Year with that in mind.
I have received a number of concerns over the children's road awareness. I have booked someone to come into school in the new year to talk to the children about keeping safe on the roads. I will speak to them all on the last assembly but could you please remind them about general road awareness, crossing the road and especially when on bicycles.
We have heard from Whitstable Town Junior FC. They have asked that we share a vacancy they currently have;
"Calling all budding Peter Cechs or David de Geas! Whitstable Town Junior FC Under 8s are looking for a committed goalkeeper to complete our small friendly squad. If your child is currently in year 3 and would like to be involved in the action in every game please contact Sarah for more information at secretary@wtjfc.uk"
I have also been asked to add a message from Mrs Torode (our Chair of Governors);
To all Pupils, Parents and carers, and all members of staff. I would like to wish you all a very Happy Christmas. How many sleeps Mrs Steward?
Wishing you all a good weekend, I hope the last (or in my case the first) bits of Christmas shopping get done and you can start to think about spending some festive time together as a family.
We will be having a short Christmas sing song on the last day of term. Weather permitting the children will be in the playground at 2.15pm next Wednesday to sing one or two Christmas songs for you. Please come along and join in (we might be choosing something you may know!)
See you on Monday, NINE sleeps!
Mrs Steward