Newsletter 6th January 2017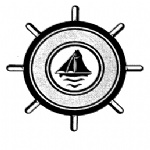 Dear Parents/Carers
Happy new year ! I hope you had a super Christmas and wish you all the very best for 2017.
'Parent Pay': the long awaited parent pay will start on Monday 16th January. This will mean that lunches will be paid for and booked online. There will be a letter with lots more information arriving with you next week. I would urge you to log on and get set up so that you are ready for Monday week. I hope that this combined with a tweak to how the children come in for lunch, will mean they get their lunches served more quickly (I know the children have told me that they feel as though they wait a long time for pudding!).
Fingers crossed we have a seamless transition and that the technology is kind to us.
'Chilli Challenge': from Monday your children may mention the word 'Chilli' to you. This refers to an opportunity in lessons where they can choose to take a 'challenge task' to extend their learning. This happens already but what it is called varies, so from Monday it will be universally known as the 'Chilli Challenge'.
On Tuesday 17th January we welcome 'Ensure Kids'. They will be talking to four classes and will return in early March to speak to the other four classes (these people are in demand!). They are working in partnership with Kent County Council to promote good road safety awareness. The first session will be with all year three classes and one year four class.
Club lists have been sent out for this term, please call the office should you have any queries.
Have a good weekend and I look forward to seeing you on Monday.
Mrs Steward