Newsletter 13th January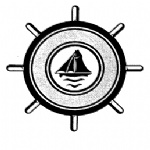 Dear Parents/Carers,
Pink Skip – I'm not sure if you had noticed but there is a huge pink skip outside of the office. It will be here until the end of March. If you have any unwanted electrical items, large or small please pop them in !
Charity Car Parking – Runs every Saturday/Sunday and during School Holidays, the funds are split 50/50 between the school and the charity, so please use this great facility and support the school in the process.
PTFA – it is with huge sadness that the Chair of the PTFA, Ms Brittain has resigned. They are currently looking for a new joint chair so if you would like to apply please let the office know. The PTFA raise a huge amount of money for the school making the children's education that bit more enjoyable! The Outdoor Classroom was fully funded by the PTFA from the generous donations last academic year. They are looking for new members and volunteers to help with and organise events, so if you would like to do this, again let the office know. You don't have to attend all meetings, just be available to help. The next meeting is on Thursday 2nd February, come along and meet everyone and see what they do !
Disco – The PTFA are holding this on Thursday 9th February from 6 – 7pm for Lower School & 7.30 – 8.30pm for Upper School, tickets cost £2.50 each and this includes refreshments, a bag of crisps and a glowstick. Tickets will be on sale from the office from Monday 23rd January 2017. If you are able to help with the disco then please let the office know as the PTFA are looking for volunteers.
Uniform reminder and clarification - I have seen a number of brightly coloured trainers appearing this term, probably due to some great Christmas presents. Could I ask that school shoes/trainers are all black please. Also to clarify that sweat shirts for PE do not have to be house colours (lovely if they are) but normal school sweat shirts can also be worn. I walked into a class today and it looked as if a 'flutter' of butterflies had landed. The hair bows the girls are wearing are beautiful, but not school uniform, could they have red or black 'Alice bands' or 'scrunchies' please.
Lunches for next week - Parent pay is up and running, many parents have already logged on to activate their accounts and pay for lunches, if you haven't already then please try to access your accounts and let the office know if you have any problems.
Children will still need to book their lunches and from Monday 16th January children will do this in class - so no visiting the shed or hall to book their choices. Money will still be accepted up to 31st January and can be sent in with your children and handed to teachers but after this date their dinners will have to be paid for using parent pay online or pay point cards.
If you have any queries at all regarding the whole Parent pay system then please pop in and see the office staff who will be only too happy to help.
I look forward to seeing you next week.
Mrs Steward