Newsletter 20th January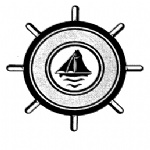 Some repetition and some new bits
Dear Parents/Carers ,
Pink Skip: Thank you for your contributions so far. If you have any unwanted electrical items, large or small please pop them into the box!
PTFA: They are looking for new members and volunteers to help with and organise events, so if you would like to do this, please let the office know. You don't have to attend all the meetings, just be available to help. The next meeting is on Thursday 2nd February – come along and meet everyone and see what they do !
Disco: The PTFA are holding this on Thursday 9th February from 6 – 7pm for Lower School & 7.30 – 8.30pm for Upper School, tickets cost £2.50 each and this includes refreshments, a bag of crisps and a glowstick. Tickets will be on sale from the office on Monday 23rd January 2017. If you are able to help with the disco then please let the office know.
Lunches: The new system seems to be very popular, with the children's waiting time reduced and more time to play. If you have any queries or problem please call and we will do our best to help.
The new bit for year six parents!
On Thursday 2nd March I will be available to discuss secondary school placements. You will receive your letter on the 1st March from the local authority with the name of the school your child has been offered, it is important that you accept the offer. It will tell you what you need to do next. If you are unhappy and would like to talk through the appeals process I will do my best to help.
The secondary appeal process doesn't generally involve primary schools, but if you want to discuss it I will listen and try to support in any way I can. The 'drop-in' will be from 2.00pm until 5.30pm on the 2nd March. Could you please call if you would like to pop-in so we can book in a time for you once you have received your offer letter.
I look forward to seeing you next week.
Mrs Steward