Newsletter 3rd February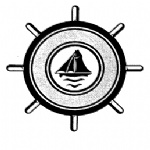 Don't forget your Disco tickets!
Dear Parents/Carers,
Disco: The PTFA are holding this on Thursday 9th February from 6 – 7pm for Lower School & 7.30 – 8.30pm for Upper School. Tickets cost £2.50 each and this includes refreshments, a bag of crisps and a glowstick. Tickets are available from the office. Sorry but no mobile devices allowed at the disco, we will try to take photographs during the evening and will give these to the children after the event.
We are now collecting Sainsbury's active kids vouchers. Last year we received a lovely range of equipment from Sainsbury, it would be great to be able to do the same this year.
From Monday 6th no cash or cheque payments are being accepted for lunches, any queries please speak to Mrs Amos. Parent pay is the system we use for lunch payments, any other payments (trips, swimming etc) please use 'Schoolmoney'
On Wednesday 2nd March I will be available to discuss secondary school placements. You will receive your letter on the 1st March from the local authority with the name of the school your child has been offered, it is important that you accept the offer and it will tell you what you need to do next. The 'drop-in' will be from 2.00pm until 5.30pm. Could you please call once you have received your letter if you would like to pop-in so we can book in a time for you.
E-safety: We have a link on our website for a fantastic magazine published by Vodaphone. It gives very good advice on how to keep your children safe when they are using the huge range of technology that most of them do. In case you have missed it here is the link:
http://vodafonedigitalparenting.co.uk/
This is an online copy but the site also has a PDF file if you prefer. Can I also ask that if your child brings a mobile to school that you remind them that this needs to be switched off as soon as they come through the school gates.
Friday 10th February school is closed for a training day so the children's last day is Thursday 9th, this is a normal school day. Could the children wear uniform and be collected at normal times please.
We look forward to seeing you after the half term break on Monday 20th February .
Mrs Steward