Newsletter 9th February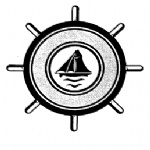 Dear Parents/Carers ,
Disco: Is tonight! No tickets will be sold on the night so please ensure they are purchased beforehand
Lower School: 6 – 7pm and
Upper School: 7.30 – 8.30pm. Sorry but no mobile devices allowed at the disco.
Spelling Bee: The children really impressed us with their spelling skills at last Friday's Spelling Bee. The progress they have made since the last one was really noticeable.
The winners were:
Lower School: Hugo Woolrich-Burt
Upper School: Julia Ranson
Thank you for your continued support, keep practising those orange word spellings!
We are now collecting Sainsbury's active kids vouchers. Last year we received a lovely range of equipment from Sainsbury, it would be great to be able to do the same this year.
NSPCC Assembly: I'm pleased to tell you that we will be working with the NSPCC, the UK's leading children's charity, who will be delivering they Speak Out, Stay safe programme on 22nd February. Please see the attached letter for further information.
On Wednesday 2nd March I will be available to discuss secondary school placements. You will receive your letter on the 1st March from the local authority with the name of the school your child has been offered, it is important that you accept the offer and it will tell you what you need to do next. If you would like to come in and discuss this call the office and we can book an appointment for you.
World book day. This will be on 2nd March. They children can dress as a book character, they will need to bring the book in or be able to talk about the book, so 'book' not TV characters.
E-safety. We have a link on our website for a fantastic magazine published by Vodaphone. It gives very good advice on how to keep your children safe when they are using the huge range of technology that most of them do. In case you have missed it here is the link;
Today is our last day, have a super half term and we look forward to seeing you on Monday 20th February.
Mrs Steward