New News Story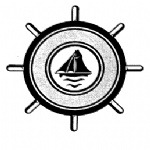 Newsletter 3rd March 2017
3rd March 2017
Dear Parents/Carers
World book day. We had a super day yesterday, thank you for your efforts. We had some super costumes and I know that in busy lives these don't just appear.
NSPCC fun: The children had a great time searching in the NSPCC treasure hunt. Could all sponsor money please be in school by next Wednesday, 8th March. Thank you for your support for this great cause.
Attendance: Attendance and punctuality is very important in school life and is something that we will be continually monitoring. See table below for this week's statistics. Unfortunately, due to sickness no class has had 100% attendance but 3 classes have managed all children to be in on time. Please do support us in this, it is the one area that will transfer all through your child's school and work life.
| | | |
| --- | --- | --- |
| Class | Attendance % | Number of pupils late per class |
| 3T – Opal – Mr Tsangarides | 88 % | 2 |
| 3H – Pearl – Mrs Harris | 87% | 1 |
| 3P – Topaz – Mr Peal | 87% | No lates |
| 4L – Sapphire – Miss Lodge | 81% | No lates |
| 4A – Quartz – Mr Anderson | 90% | 2 |
| 4C – Diamond – Mrs Collin | 83% | 1 |
| 5H – Amber – Mrs Hitchmough | 84% | 1 |
| 5K – Emerald – Mrs Kerr | 86% | 1 |
| 6R – Ruby – Mrs Roy | 86% | 1 |
| 6T – Amethyst – Mrs Tucker | 86% | No lates |