Newsletter 10th March 2017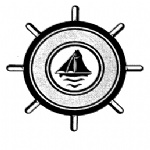 Lot's going on this week.
Lots has happened this week;
NSPCC fun: Thank you for your generosity, the donations are being counted by the NSPCC as I write this newsletter, we will let you know how much was made as soon as we can. The NSPCC will be coming in on Tuesday to say a big thank you to the children during assembly.
Mother's Day: There will be a Mother's day plant sale on the 23rd March, more details to follow.
5K had a very exciting visit to Community College Whitstable on Tuesday this week. They took part in three activities and were very proud of their art work (they were able to bring this away with them). 5H are looking forward to their visit next week.
Children's Parliament: We have an exciting visit to the alliance children's parliament next week. Mrs Grier and Mrs Collins will accompany our school council children to this annual event. More news to follow.
Miss Lodge and I will take a small group of children to The Houses of Parliament next week. We were fortunate to be allocated a small number of tickets in a special ballot. We will be vising for the Commonwealth service. We won't be able to take photographs but I'm sure there will be some coverage on the news; see if you can spot us.
School lunches. The Parent pay system now seems to be running smoothly (I hope I haven't tempted fate). I have seen a list today of overdue payments. We would not stop a child's lunch without letting you know, but ask that you ensure there are enough funds available; many thanks
Attendance this week: Looks much better this week (week beginning 6th March 2017), perhaps its because we all feel better as the weather gets warmer!
| | | |
| --- | --- | --- |
| Class | Attendance % | Number of pupils late per class |
| 3T – Opal – Mr Tsangarides | 98% | 1 |
| 3H – Pearl – Mrs Harris | 98% | 1 |
| 3P – Topaz – Mr Peal | 100% | 0 |
| 4L – Sapphire – Miss Lodge | 96.5% | 1 |
| 4A – Quartz – Mr Anderson | 93.5% | 1 |
| 4C – Diamond – Mrs Collin | 98% | 0 |
| 5H – Amber – Mrs Hitchmough | 98% | 1 |
| 5K – Emerald – Mrs Kerr | 93% | 2 |
| 6R – Ruby – Mrs Roy | 97.5% | 3 |
| 6T – Amethyst – Mrs Tucker | 97.5% | 2 |