Newsletter 24th March 2017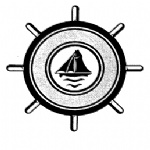 Newsletter 24th March 2017
24th March 2017
Dear Parents/Carers ,
I would like to start by apologising for the late arrival of the newsletter last week, the 'computer said no!' Lots to share today.
Over the last few weeks we have had a number of concerns raised by parents about use of technology at home. I have been told of a free APP that might help? Parents / Carers can install it on a child's device and control the settings from their own device or from the website. You can set access times, and block or grant access to apps. Please have a look at the website links below for more information and a detailed review. It might be worth considering;
http://ourpact.com/
http://www.bewebsmart.com/parental-controls/our-pact-parental-control-review/
We had a super response to the PTFA Mother's day plant sale, thank you for your continued support
We have had a number of parents who have shown interest in guitar lessons for their child. The teacher will be in straight after the Easter holidays so please let us know by Monday 27th March if you are interested in this club. Guitars will need to be supplied by parents but Mrs Amos checked prices for us and Argos are selling child sized guitars for about £25.
The PTFA are looking for support to run the Charity car park on Good Friday, if you have an hour to spare they would love your help, please contact the office for more information.
The PTFA are holding a Cake & Uniform Sale in the playground after school on Thursday 30th March, please send any cake donations in with your child in the morning and the PTFA will be on the gate to collect them
Please remember to pay for your school dinners online on a weekly basis, if the balance of money owing is above £20.00 then Chartwells will not supply your child with a lunch and you will have to provide a home packed lunch until the debt is cleared.
Remember clubs have now finished until after the Easter break – new club letters will be available soon, so remember to make your choices and hand them back into school asap.
Please see the attached diary dates for things that are happening in school for the rest of this academic year as well as the Term dates for 2017/2018. We have included these to give you as much notice as we can. We will do our best to ensure these remain unchanged.
Diary Dates for the rest of this academic year:
18th April

Back to school for term 5

W/C 8th May

SATs week for Year 6 children

W/C 22nd May

Swattenden/Activity week for Year 4

W/C 22nd May

CATs testing Year 5

26th May

Last day of term, normal finish time

5th June

Back to school for term 6

8th June

Class Photos

10th June

PTFA Summer Arts Festival

W/C 12th June

Gilwell/Activity week for Year 6

14th June

Kent Test information sessions for parents of Year 5 children 2.30 and 6.00pm

21st June

Parent consultations afternoon/evening

28th June

Sports day- first choice

6th July

Transition day-children into new classes & Year 6 to secondary schools

11th July

Year 6 performance

12th July

Year 6 performance

12th July

Sports day (wet weather alternative)

17th July

Year 6 Leavers Service @ St Alphege Church

18th July

WATER fight at 2.45

19th July

Last day of term and Year 6 Shirt Signing

20th July

INSET day-no children in school

21st July

INSET day-no children in school

Dates for 2017/18

Monday 4th September 2017

First day of term

Friday20th October

Last day of term

Monday 30th October

First day of term 2

Friday 15th December

Last day of term

Monday 18th December

INSET, no children in school

Tuesday 19th December

INSET, no children in school

Wednesday 20th December

INSET, no children in school

Thursday 4th January

First day of term 3

Thursday 8th February

Last day of term

Friday 9th February

INSET, no children in school

Monday 19th February

First day of term 4

Thursday 29th March

Last day of term

Monday 16th April

First day of term 5

Monday 7th May

Bank holiday

Friday 25th May

Last day of term

Monday 4th June

INSET, no children in school

Tuesday 5th June

First day term 6

Tuesday 24th July

Last day of term