Newsletter 21st April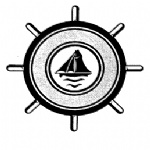 21st April 2017
Dear Parents/Carers ,
I hope you all had a good Easter break, the children certainly seem to have had a good time and have lots of special memories. I have included a list of Summer uniform at the end of this note, as I've had one or two questions about uniform. I'm sure we will be experiencing lots of sunshine and hot weather soon !
Term five is always a busy one with lots taking place, as well as the end of Key Stage tests, commonly known as 'SATs' for our year sixes. Mrs Roy and Mrs Tucker have sent out a letter with more details.
Mrs Davis retired at the end of last term and had a super send off, she promises to visit. We have a new school 'Chef', Mrs Jones, joined us this week and we welcome her to the Whitstable family. She is currently reviewing the menu so please check the website for any changes.
Art! We are in the process of putting together a proposal to gain the 'Arts Mark'. This would celebrate the great work that goes on in the school and also give us increased opportunity to work with others. As part of this we have attached a questionnaire to you, to ask if you might have skills that you would like to share with us. If you could complete it and return it to the office by next Wednesday (26th) that would be great. Thank you.
Keeping safe
Before the Easter break I had planned to have a practice of our emergency procedures, Fire drill and so on, this term. One of the procedures we need to carryout is called a 'Lockdown'. In line with all other all public buildings are now required to have 'Lockdown' procedures in place. These would be used if we felt that there was a threat to our school. This is a drill, a practice so that should any event like this happen, the children and staff would all know what to do.
I will speak to the children on Monday during assembly. We will talk about how we keep safe in a range of ways and include what we would do if we had someone on site who posed a threat.
This could range from an unknown dog running through the grounds to more serious events. I will share next week how this went and also how we would keep you informed should this ever occur.
Keeping safe online
Despite my regular visits to upper school to remind them about keeping safe online, we are receiving a number of worrying incidents that are happening at home in the evenings or at weekends. These range from children setting up fake accounts, to saying things on-line that leave them in a vulnerable position. There have been a number of incidents linked to 'Instagram'. Please ask your child if they access this and check what they have posted. Check their security, I was able to access things the children had posted as most of them haven't added security to their accounts.
I sent out a link to a very good magazine produced by Vodafone called 'Digital parenting', it's worth reading and keeping for reference;
www.Vodafone.com/digitalparenting
We are hoping to put together some information linked to safety for the children later this term, I will add this to the web-site so you are able to access.
As promised our uniform list with a few extra bits:
SUMMER UNIFORM (Term 5 and 6 only)
Year 3 and 4 Red v-neck pullover or cardigan with school logo
Year 5 and 6 Black v-neck pullover or cardigan with school logo
White polo shirt with optional school logo embroidered on chest
Dark grey trousers or school shorts
Dark grey skirt or tabard dress
Red gingham check or red stripe dress
White or grey socks
Black school shoes or black/grey/red/white sandals (one colour only) with heels no higher than 2.5cm (1")
Or ALL black trainers with NO coloured logos or designs
Polo shirt in house colour
Black shorts
Black or white plimsolls (Trainers may be worn for outdoor PE/Games)
Sweatshirt in House colours (optional, but recommended)
Black jogging bottoms for winter only
PE bag large enough to contain the above!
Extra information;
Children with pierced ears may wear simple stud earrings.
During PE lessons children MUST remove their earrings and if unable to do so
the ear will need to be taped.
During swimming lessons earrings MUST NOT be worn.
No other jewellery must be worn except for watches.
Children MUST NOT wear nail varnish or make-up to school.
School Clubs
Clubs will start from week beginning 1st May. The Change for Life and Art clubs will continue on and will start week beginning 24th April.
PTFA Summer Fair – aka 'Summer Arts Festival !!'
This year we will be holding the fair on Saturday 10th June 2017 from 11am – 2pm, it will feature the usual class stalls as well as many more exciting activities and performances. We are working with the Chappell Contemporary Gallery,as they are hosting a Peter Blake Exhibition. We will be playing host to the Peter Blake Art Bus, which is a double decker bus featuring his mobile art exhibition. This will be open to all so please take the opportunity to pop-on and have a look.
In conjunction with this we shall be holding our Tombola Tuesdays again – on Tuesday 9th & Tuesday 16th May. Children can come into school in non-uniform in exchange for a bottle on 9th and a mystery present on 16th. The present can be any new gift and needs to be wrapped up, with a sticker on it saying 'girl', 'boy' or 'unisex'. There will also be having a book & toy stall, so if you have any donations that are in good condition/nearly new, then please drop them into the school office – no clothes/textiles/electrical items/soft toys or bric-a-brac though – Thank You !
Have a good weekend and we look forward to seeing you on Monday.
Mrs Steward