Newsletter 28th April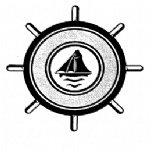 A busy week here at the ranch
Dear Parents/Carers ,
A busy week here at the ranch. We had a seamless and very calm 'Lockdown' the children were absolutely amazing-I am very proud of them.
This morning we were joined by the 'Dead horse Morris' and the 'Broomdashers', much fun had by all, some of it laughing at their aging Headteacher attempting to skip with a large stick in her hand!
Reculver Primary School , one of our fellow CACOT schools, has been lucky enough to have been selected as a recipient of funding from the 'Bags of Help' initiative. This is supported by money from the five pence charge levied on single-use carrier bags in Tesco stores. Tesco customers get the chance to vote for a cause every time they shop via a plastic token, and everyone at Reculver would be very grateful if you can support their cause by voting for them with your tokens. The school are trying to raise money to improve the outdoor play facilities for all their children, with a timber trail, clamber stack climbing frame and an outdoor gym. Many thanks.
We are back to normal as far as clubs are concerned, so all clubs back next week.You should have received a text informing you of your child's acceptance.
This year we will be holding the fair on Saturday 10th June 2017 from 11am – 2pm, it will feature the usual class stalls as well as many more exciting activities and performances. We are working with the Chappell Contemporary Gallery, as they are hosting a Peter Blake Exhibition. We will be playing host to the Peter Blake Art Bus, which is a double decker bus featuring his mobile art exhibition. This will be open to all so please take the opportunity to pop-on and have a look. In conjunction with this we shall be holding our Tombola Tuesdays again – on Tuesday 9th & Tuesday 16th May. Children can come into school in non-uniform in exchange for a bottle on 9th and a mystery present on 16th. The present can be any new gift and needs to be wrapped up, with a sticker on it saying 'girl', 'boy' or 'unisex'. There will also be a book & toy stall, so if you have any donations that are in good condition/nearly new, then please drop them into the school office – no clothes/textiles/electrical items/soft toys or bric-a-brac though – Thank You !
Leaving the best until last! We are now the proud leasees of two new Minibuses. I can't thank the PTFA enough for their support with this venture. I am hoping that alongside our normal trips out to visit educational sites, this will enable easier sports event attendance , trips to Music festivals and generally the opportunity to enrich the experiences of all of our children. Please pop in after school to have a look at them on the playground (Today and Tuesday)
Have a good weekend and we look forward to seeing you on Tuesday.
Mrs Steward