Newsletter 5th May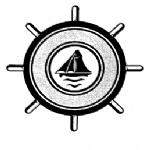 Dear Parents/Carers,
Another four day week! I hope you all made the most of last Monday and seized the opportunity to spend some time with your loved ones.
I have decided that we should offer free milk to the children at lunchtime. If you currently pay for milk, from next term we will offer a free cup of milk (if the children would like it) with their lunch, whether they have a packed lunches or a school meal. I hope to be able to continue to offer this but, should the cost become prohibitive, we may have to review, however I feel it is important to ensure all the children have this as an option at lunchtime.
We are always looking for ways to improve the experience of our children when at school. As part of our ongoing reviews we will soon be receiving the support of the 'Lighthouse project'. The Lighthouse 'team' ( I have to refrain from calling them the Lighthouse family), will be in school a few days a week, working with small groups of children, supporting them emotionally and also trialling systems that aim to improve social interactions during play time sessions. They will also be around before school some days, so do pop into the playground and say hello when you drop your child/children off. They are a really positive and friendly group and we welcome them to WJS.
The PTFA Summer Fair takes place on Saturday 10th June and we had planned non-uniform days for the next two Tuesdays, thus being called Tombola Tuesdays (non-uniform in exchange for donations). As we have assessments over the next two weeks we thought it would be better to change these days to Fridays, so next Friday 12th May (bottles) and the 19th May (mystery parcel) - a fun way to finish busy weeks. Tombola Fridays instead !
Our new cook, Tammy Jones, has been busy settling in over the past few weeks. She has spoken to the children and plans to make changes to the menus. Copies of the menu are available from the office if you would like one or it can be seen on our website. The packed lunch offered will be revamped for the start of term 6 – so watch this space and more details will follow !
Fiddling. From Monday can I ask that no 'Fidget spinners' or fiddle toys are brought to school. If your child needs a fiddle toy to concentrate please speak to the class teacher and they can speak to Mrs Knoupe (SENco).
Best wishes
Mrs Steward