Day 3 Swattenden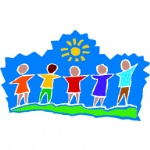 Here is our news from day 3
Day Three has been our best so far! It started with another amazing breakfast followed by 'High all aboard.' This is where we climb to the top of a very large pole and have to stand on it. A few people didn't like the idea of heights but all of us gave it a go. We were really impressed with the long list of people who stood at the top. Some even did a whole dance route J then we jumped off and flew like Superman back to the floor. This is my favourite thing we have done!
Then we had Orienteering. This is when you walk around the field to find red flag things using a map. I am quite competitive so it involved a lot of running.
In the afternoon, we did Bivvi build. We all got very muddy carrying logs but created a big house for 5 people. One group even created a Unicorn palace and a Star fighter. It was good fun but hard work and not as easy as you would think because I am pretty sure in ours if it rained you would get wet!
Finally, we went climbing. We went up a huge wall which we climbed up and then when you got to the top and squished the pig. Then we lent back in our harnesses and bounced back down!
After our incredible dinner of Shepherd pie and Banoffee Pie, we had flag raiders. It was really good fun and took place in the biggest field. Adam (our instructor) gave us the rules clearly and then we split into teams. It was lots of fun even though I was cross when I lost my tag. In the end, all the bean bags were counted after our four games. Miss Lodge was happy as she kept her title as 'Flag raid' champion as hers and Mr Coultrip's team won!
Love Max, Felix and Year 4