Newsletter 26th May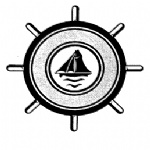 Apologies for the late arrival of the newsletter! 26th May 2017
Well the end of term five has arrived at a pace and the weather seems to know term six is almost upon us.
A few things to share;
Please ensure your child has a water bottle and possibly a hat. I know I mentioned it last week but either apply sun cream in the morning, or if you prefer send in a named sun cream in a bag which they can apply before going out at break times.
Sainsbury's active kids vouchers will finish at the end of June. If you have them lurking in your handbag (I've just found a few) please remember to bring into school so we can convert them into sports equipment for the children. Thank you.
Our PTFA were very grateful for the generous donations towards our Summer Fair, a big thank you. If you have any books you would like to donate they would be happy to receive them too. Raffle tickets need to be returned by the 8th June, so that we are ready for our fair on the 10th.
Now for some new bits. We need some volunteers to help with the year six leavers disco on the 7th July, please call Mrs Amos if you feel you might be able to help.
Our children are amazing. I have been inundated with groups of children visiting me to ask if we can support a range of charities - all very worthy. The outcome of these visits is that we will be supporting three charities next term. Cancer research, Pilgrims hospice and Diabetes UK. These charities have been chosen by the children. I know that we seem to constantly ask for money but the children are very passionate about these particular charities and I'm sure we can give them some support next term.
They are planning a sponsored run, a wear red day, a linked stall at the Summer fair and a cake sale. I will send out dates and more details next term. Be very proud of them - I am.
Can I ask that if you change your address or mobile number that you let us know straight away.
Have a great half term, enjoy some good weather and we look forward to seeing you back on Monday 5th June.
Mrs Steward