Newsletter 9th June 2017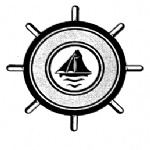 Dear Parents/Carers,
I hope you had a great half-term, wasn't the weather fantastic!!
We have had a great week, very successful trips to Canterbury Cathedral, class photos and election/democracy fever. There is definitely something theatrical going on in year six!
Next week sees our year six children out and about.
I will be holding two Kent test information sessions for year five parents at 2.30pm and again at 6.00pm on Wednesday.
Our school buses have come into their own, over the last few weeks. We have saved the cost of coaches for the Canterbury trips and they have enabled some of our year four children to have a superb activity week (those not on the residential trip). This is in addition to trips to a writers' workshop, a Tri-golf tournament, Sports Hall Athletics and a netball tournament.
It was with sadness that I heard some of our parents were complaining that we obviously had money to waste as we have two new buses. These buses are on a lease agreement, the PTFA are funding one of the buses and the other is funded from donations from our weekend parking. The parking money cannot be used as part of the main school budget. We are not immune to the challenges of current and future school budget predictions. One of the key reasons for leasing the buses was to ensure we could still enrich the experiences of our children as much as possible, despite the challenges. To watch excited children climbing onto their school bus has been priceless.
Thank you to all parents who returned our recent survey on Art & Design. We were thrilled to learn that many children thoroughly enjoy a range of activities and have read with interest your suggestions on what we might do to make the children's experiences even more rewarding. Some of you were kind enough to offer help with specific areas of the arts and we will be getting back to you in person to see how we might utilise your skills and experience. Thank you again. If anyone didn't return the questionnaire but has specific suggestions, ideas and/or contacts, do please feel free to drop them in or email the School. We are always eager to hear from you.
Changes for September
New school years often bring change and this year will be no different. It is with mixed emotion that I share with you that Mr Tsangarides will be leaving at the end of term, he will be sorely missed but he is moving onto exciting new challenges - we all wish him the very best of luck. We will also welcome Mrs Migden, you might recognise her name. Mrs Migden is currently a year two teacher at St Alphege's school, we are looking forward to welcoming her into our school family. I am also pleased to announce that Mrs Wiltshire will be increasing her teaching commitment with us and will be taking a full time teaching post from September, many congratulations to them all.
Year group teachers next year:
Year three: Mrs Harris, Mrs Kerr and Mr Peal
Year four: Mr Anderson , Mrs Collins and Mrs Migden
Year five: Mrs Hitchmough , Miss Lodge and Mrs Wiltshire
Year six: Mrs Tucker and Mrs Roy
I will send information about classes for September over the next few weeks. Have a good weekend and we look forward to seeing you tomorrow at the fair or on Monday
Yours sincerely
Mrs Steward