Newsletter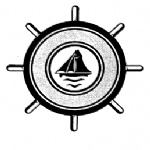 Dear parents/carers,
Sorry there wasn't a newsletter last week. Term six is always the busiest and generally lots of fun. We have been out and about. Vicky and Chas (nick-names for our buses) and have been busy in the last few weeks.
'We've been everywhere man!'
2 activity weeks which involved trips to Wildwood, Manston Golf, Pegwell Bay, Dover Castle and Faversham swimming pool. Canterbury Cathedral. Herne Bay High for several different competitions. Reculver School for a literacy event. Tankerton Sea Front for beach art. Boughton Village Hall for dance competition. Guides Site, Mystole, Canterbury,Otterden Centre, Faversham
I have included a dates list until the end of term and an updated list (as a starting point) for next year.
 We have had a huge number of children coming into the office to ask for a snack at break time. If you could provide a snack(if they are likely to need one) that would be great , thank you.
 Cycling/scootering to school? If your child is cycling/scootering to school could you please ensure they have a cycle helmet please.
 School lunches: if your child has school lunches could you please check that payments are up to date by Monday 17th July with credit for any lunches they will need until Wednesday that week.
 End of term bits and pieces. Some books will be returned home at the end of term, others are kept by teaches for next year. All current year five books stay in school until the end of term one next year, so please don't expect to see them just yet.
 Charities close to our hearts. We will be having a non-uniform day (organised by year six pupils) on Friday 14th July. We ask for a 50p donation for the children to wear, blue, pink, grey or purple . The donations will be split 50/50 between Cancer research and Pilgrims Hospice.
| | |
| --- | --- |
| Diary Dates; 10th July | New parent evening (parents of children arriving next September) |
| 10th July | 3P Out in Whitstable |
| 11th July | Year six performance |
| 11th July | 3T Out in Whitstable |
| 12th July | Year six performance |
| 14th July | Staff V pupil netball match |
| 14th July | 3H Out in Whitstable |
| 17th July | Year six leavers service St Alphege's church at 1.30PM |
| 18th July | WATER fight at 2.45 |
| 19th July | Last day of term and year six shirt signing |
| 20th July | INSET day-no children in school |
| 21st July | INSET day-no children in school |
| | |
| --- | --- |
| Monday 18th | INSET, children not in school |
| Tuesday 19th | INSET, children not in school |
| Wednesday 20th | INSET, children not in school |
| Thursday 4th January | First day of term 3 |
| Thursday 8th February | Last day of term |
| Friday 9th February | INSET, children not in school |
| Monday 19th February | First day of term 4 |
| Thursday 29th March | Last day of term |
| Monday 16th April | First day of term 5 |
| Monday 7th May | Bank holiday |
| Friday 25th May | Last day of term |
| Monday 4th June | INSET, no children in school |
| Tuesday 5th June | First day term 6 |
| Tuesday 24th July | Last day of term |
Mrs Steward