Newsletter 19th July 2017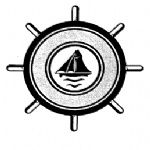 The last newsletter of this academic year!
19th July 2017
Dear Parents/Carers,
Well almost a year since I started at WJS and I can't believe how fast the time has gone. It has been an absolute pleasure getting to know you and your children. Thank you for all of your support, best wishes and gifts.
Early next year I will be sharing our year six SATs results, which have been amazing. These test results are only one way in which a school is measured. There are many other ways which clearly show that your child's time spent at Whitstable Junior School has been a successful one. We have happy and confident young people ready for next year, whether that is in year four, five, six or seven.
On a practical note can you please ensure that any lunch money due is paid up to date, thank you. Also a reminder that the charity car park will be open for the Oyster festival.
End of term thoughts are always filled with mixed emotions. We are excited about welcoming Mrs Midgen, Miss Meyler, Miss Nowikow, Mrs Webb, Mr Guilder and Mr Seppala.
But at the same time we are very sad to say good-bye to some of our school family. As you know Mr Tsangarides, will be leaving this term to start a new adventure in September. We wish him lots of luck for the future. Ms Shore will be starting a new post at another school in September and we wish her all the very best. Mr Kohli will also be leaving and we wish him a successful future. Last, but by no means least is Mrs Spencer. Mrs Spencer has worked at our school for over twenty years, she has very much part of who we are as a school family and will leave a gap that can't easily be filled.
Once part of the Whitstable Junior family always part of the family. We hope that we will hear exciting things from our colleagues and our year sixes who start their new secondary journey.
We look forward to seeing everyone on Monday 4th September for the start of a new year, new term and new adventures. Have a great summer, spend some time with your special children just 'being' and I hope the sun shines.
Mrs Steward