Welcome from the PTFA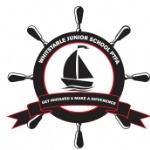 Welcome to Whitstable Junior School
A very warm welcome back to all parents and carers. A special welcome is extended to our year 3 parents who have just joined the school family.
THE PTFA
We are a group of parents and carers that meet on the first Tuesday of every month at 9am in school.
Everyone is welcome to join our meetings where tea, coffee and biscuits are provided in a friendly environment. We need new members to join up to help with our fundraising this year. You don't have to come to every meeting as we know that life can be busy but if you can help out at our many events over the year that would be much appreciated. Please come and join in it is a great way to make new friends and get involved with your school.
EVENTS
Last year we held many exciting events including Pamper evening, Christmas Shop, Christmas Fair, School Disco, Mother's day Plant Sale, Easter Colouring Competition, Summer Fair, Year 6 Leavers Disco including Photobooth, Charity Car Parking
To continue with our packed programme we need your support!
FUNDRAISING
We had a very successful year of fundraising. This enabled us to commit to pay for the lease on one of our minibuses for the next 5 years. We know the children will benefit from the minibuses and give them opportunities for enriching their learning.
The PTFA also paid for Year 6 Leavers Disco including Photobooth & Refreshments, Sports Day Ice Poles, Year 6 Leavers T-Shirts, Play Therapy Equipment for the Well Being team, contributions towards a second team football kit

SUPPORT
Please support the PTFA on Facebook. We have a very active page where we advertise all of our events and fundraising. Please like our page and share our good news it helps so much!
We publish a newsletter every term and use the noticeboard near the gate where you come into school at drop off and pick up. We also keep you informed by text messages sent from the office.
So please come and join us. We appreciate any help even if you can only put up our posters or deliver some leaflets it all helps.
We are holding an informal get together on TUESDAY 12TH SEPTEMBER AT 9am at school for anyone who would like to come along, tea/coffee and biscuits will be provided.
New and existing parents all very welcome. Please sign in at the school office.
We are a very warm and friendly group and would love to meet you.
WE LOOK FORWARD TO SEEING YOU !
THE PTFA TEAM