Newsletter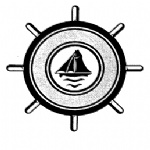 The first newsletter of the new school year!
8th September 2017
Dear Parents/Carers,
Welcome back! It was wonderful to see the smiling faces on Monday morning, smart uniforms and eager to get the year off to a flying start. That is exactly what I have seen during the week, with great teaching, children happy and learning and exemplary behaviour, I am so proud of them all.
The first week of term is always one where we set out routines and expectations and as part of that I have started reviewing the school uniform policy: don't worry no major changes, just tweaks and clarification of some of the less specific items. So watch this space and I will share with you in the next few weeks.
Our new children have been simply amazing, both the year threes and children that have joined us in other year groups: I send a huge Well Done!
Year six have returned with a number taking the Kent test (11+) this week. Those who took the test behaved beautifully and those that didn't have been more mature and supportive of friends,
what a wonderful start for them all in year six.
Reminder: if your child wishes to come to school on either a bike or scooter, please ask the office for an application form for a licence.
PTFA: our first meeting of the PTFA will be on the 12th September at 9.00. Please come and join us, we would love to see you there and gives you the chance to find out more about the PTFA and what a great job they do to support our school. They would love some extra help.
DIARY DATES: Tuesday 19th September, 'Meet the teacher'. I know you will have probably already spoken to your child's class teacher but this is an opportunity to pop-in after school and see the classroom and chat about how you feel the first few weeks of term have been for your child.
Wednesday 20th September: individual school photos.
You may remember that a team called the 'Light House project' were working with us last year. They will back again this year and you will get the opportunity to meet some of them on Monday, see over.
Have a great weekend, stay dry and we will see you on Monday.
Mrs Steward