Newsletter 15th September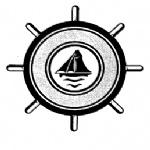 Newsletter 15th September 2017
15th September 2017
Dear Parents/Carers,
Another lovely week in spite of the temperature dropping and us all deciding socks are now needed. With that in mind do remember that the children play outside at break time and lunchtime and might need their winter coat soon.
On Tuesday 19th September we would like to invite you into classes to 'Meet the teacher'. I know that many of you will already know our teaching team quite well but this will be an opportunity for your child/children to show you where they sit and introduce their class teacher. This will be straight after school from 3:15pm to 3:45pm.
Year 3 children have settled in superbly and we are all immensely proud of them. From next Monday 18th September we are asking parents of year 3 children to say their goodbyes at the school gate in the morning. At pick up time we will no longer have the Year 3 bus stop out and we ask that parents wait on the playground but do not come up beyond the gap between the 2 structures. This enables the teaching staff to bring their classes out to the playground and let the children go to the person collecting them.
Some exciting news! Year 5 class U7, now 6T, won the challenge day prize for Buster Book Club last term. The prize was for Ben Roddy a local actor (you might have seen him as a pantomime dame at the Marlowe) to come and read a story to the whole school. The visit will take place on Tuesday 19th September. Well Done 6T!!!
A huge thank you to the parents and carers who attended our first PTFA meeting this week. The minutes will be on the school website for you to read and see what a fabulous difference they make.
Carrot Rewards: We use a programme called 'Carrot Rewards' as part of our positive behaviour policy and it has started this week. This involves children earning points for a virtual avatar. We award prizes to classes weekly and teachers can give extra points for effort, presentation, achievement and kindness. Year 3 parents will receive a letter about this today giving you more information.
Reminders:
 Most clubs being run by the school will start Monday 18th September (next week) and you should have received a text confirming your child's place yesterday and the start date.
 Please let the school know if there are changes to who is collecting your child after school or if they are walking home alone.
DIARY DATES:
 Tuesday 19th September- 'Meet the teacher'.
 Wednesday 20th September- individual school photos.
 Friday 22nd September – Jeans for Genes Day (children do not need to wear uniform but must wear something denim and bring a donation of 50p)
Hope you all have a lovely weekend.
Mrs Margaret Steward
Headteacher