Newsletter 22nd September 2017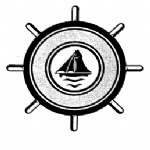 Apologies for the dealy. Here is our latest newsletter.
22nd September 2017
Dear Parents/Carers,
We have had a great week, we were enchanted by the story telling of Ben Roddy on Tuesday and had a musical extravaganza from Mr Summer from Music for school yesterday.
Thank you for your support for Jeans for Genes day, I'm sure you will have heard or seen the great job being done by this charity and it reminded me that jeans shrink in the wash…or maybe that's just me…
Macmillan World's Biggest Coffee Morning - While we are talking about good causes we will be holding a Macmillan coffee morning on Friday 29th September. The PTFA will be offering a 'Grab and go' service at drop off time at the gate or if you have a few minutes to spare please join me for a cuppa and possibly a cake in the school hall. Our great PTFA team will be pouring and cutting. Any cake donations for this worthy cause gratefully received into the school office on Thursday 28th September.
Please see the school website for PTFA meeting minutes and their webpage for all the exciting events they have planned for this year.
Parking: I am sorry to add a negative note to the messages but I have had a number of complaints from our neighbours about inconsiderate and illegal parking. There was an incident where a car drove along the pavement for a fair distance putting our children at risk. I feel sure that it wouldn't be one of our parents or any parent, but I have been left no option than to contact the Police and Highways, I await their response. Please make sure you drive and park responsibly when collecting and dropping off your children.
Our community: A number of our children enjoy sessions at the STARs homework club, I have attached more information at the end of this letter, with contact details should you be interested.
I mentioned reviewing our uniform policy, this will be during this term but before it has been completed can I ask that nail varnish is removed before school, thank you.
School Fund: Each year we ask for a donation for our school fund. You will have seen lots about this in the press over the last few months with schools increasingly having to ask for a contribution to support a range of school activities. Mrs Amos will be sending out a more detailed note next week, can I say thank you in advance. I never cease to be amazed by your generosity, we really do appreciate it.
StArs Homework Club
 One to one homework support
 Games, craft and food provided
 Friendly & experienced team
 End of term treat activities
Every Wednesday in Term Time
3.30 – 5pm
St Andrew's Church, Grimshill Rd
£1 per child, up to £2 per family
Run by St Alphege Church, Whitstable
For more info please contact:
Rev Rachel C Webbley 07743 387546
or rachelwebbley@yahoo.co.uk