Newsletter 2nd October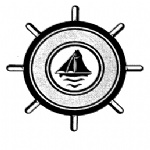 Newsletter 2nd October 2017
Dear Parents/Carers,
Firstly I would like to apologise for the late newsletters. Some things to share:
 As part of our rolling programme of repairs, we are now in a position where we need to replace some of our windows. The office windows (especially upstairs) are the oldest and are in desperate need of replacement. We have applied for planning permission (as we are in a conservation area) and it goes to consultation this week. The windows will be UVPC but look like the wooden ones they will replace. Our hope is to replace all windows that are broken or beyond repair over the next few years. Please don't think the children's toilets have fallen off of the radar, they are next on the list for a bit of an upgrade and we are receiving quotes as we speak. If you work for a company or know someone who might be in a position to refurbish our children's toilets for a reasonable amount please contact Mrs Amos in the office.
 Mrs Harris and the Eco-council spoke in assembly this morning about 'Walk on Wednesday'. This is a Kent initiative where children make a special effort to walk to school or 'Park and Stride'. So park away from school and walk in the rest of the way. The children will be rewarded with stickers that they collect on a card. The Eco-council are looking forward to sharing the number of walkers at our Friday celebration assembly.
 Generosity! Thank you so much for your kind donations towards our recent charity events. Our 'Jeans for Genes' event raised the grand sum of £133.91. We had a super time at our MacMillan coffee morning , lots of cake and some tea and coffee. A special thanks for our wonderful PTFA who made the event possible. £163.61 was raised.
 Thank you to those that have made a contribution to the school fund, it really does make a difference to the 'extra' things we can offer the children.
Events over the next few weeks;
 On Monday 16th (2.30pm) and Tuesday 17th (2.30pm and 6.00pm) October I will be holding information sessions about the secondary application process for current year six parents. These sessions will be in the hall.
 Thursday 19th October will be our first Parents Consultation for the year. We use an online booking system and letters with more details will be with you this week. We start consultations at 1.30pm or soon after and the children can be collected from school at 1.25pm. If you are unable to collect early then provision will be made for your child until the end of the school day.
 Friday 20th October is our end of term Halloween disco, thank you for those that have volunteered to help at the lower school or upper school disco, very much appreciated.
Autumn is coming on a pace, could you check that your child has a coat with them everyday as we try to go out to play even if there is a shower around.
Kind regards
Mrs Steward