Newsletter 2nd October 2017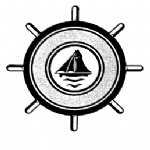 2nd October 2017
Dear Parents/Carers,
A definite chill in the air and I can almost smell the fireworks.
We have had a great week of learning and your children are remarkable, there isn't day when I don't hear something that amazes me, a year four child gave me a detailed description of the beginning of our universe and then when on to unpick evolution. They keep me on my toes!
We are very fortunate to have a dedicated and hard working governing body. When Governors join they become part of the Governing body for a period of time and we have had a change recently.
Mrs Carol Torode who has been our Chair of Governors since I arrived at the school just over a year ago, she was also on the governing body for a period before she became Chair, has resigned from the governing body . I would like to thank Carol for her hard work and the time she committed to our school and the children in it. She brought experience from an education background and a genuine care for our school, the children and the colleagues that work here. We wish her all the very best for the future and hope that she keeps in touch.
This of course left the position of Chair of Governors empty and I am pleased to announce that Mr Ged Smith has stepped into the role seamlessly. Mr Smith brings a range of skills and expertise to the governing body and we look forward to working with him. We currently have vacancies on our Governing body and next week I will be sending out more details on how we hope to fill them.
With vacancies in mind we are hoping to have some additional help in our hall during lunchtime.
There is a position available for lunchtime assistant from 11.30am to 1.30pm each day during term time. The help will be linked entirely to the kitchen, so won't mean any playground duty. The vacancy is offered by our catering company Chartwells. If you feel you might be interested please pop into the office or give us a call and we can arrange for you to receive more information.
And finally, please find attached an updated school dates list for the fridge.
Kind regards
Mrs Steward