Newsletter 13th October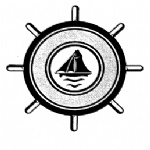 Newsletter 13th October 2017
13th October 2017
Dear Parents/Carers,
We have had a super week: I have popped down some of the things we've been up to:
 Bikeability ran all week. The tutors were impressed with the children's application to task. I had to attend a meeting in Whitstable and as I drove back it was great to see lots of our children sensibly manoeuvring their bikes around our town.
 A number of year sixes have been visiting secondary schools this week to see what exciting things were happening there. I will be holding information sessions next week on Monday at 2.30pm and Tuesday at 2.30pm & 6pm. If you are a year six parent and you feel you need further information please pop along and I will do what I can to help or find someone who can. Applications for secondary places must be made by the 31st October
 Our year three children visited the library this week. Some children took part in a Samba dance workshop in Canterbury, we had a football match on Thursday ,which after a valiant effort we lost 4:1. Mr Peal couldn't have been prouder of our newly formed team of true sportsmen.
 Our caretaker Mr Huffman will be leaving us for ventures new at the end of this term, we wish him lots of luck in his new job. We are currently advertising the post , if you know someone who you feel might be interested in this full-time post please ask them to call the office for more information.
 Another vacancy: we need someone from 11.30am to 1.30pm each day to assist in the hall at lunchtime. The vacancy is offered by our catering company Chartwells. If you feel you might be interested please pop into the office or give us a call and we can arrange for you to receive more information.
It looks as if the weather should be fair for the weekend-enjoy!
Kind regards
Mrs Steward