Newsletter 6th November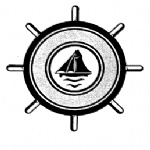 6th November 2017
Dear Parents
I would like to start by apologising for the intermittent newsletters. I generally send on Fridays, but have not managed to get them sent out on time, I will do my best to play catch-up this week. Hence this one is a bit long!
Half term went in a flash and I hope you managed some R and R over the week . We came back last Monday and had an amazing week. The children studied India for the whole week; I saw super work as I walked around the classrooms and the children were obviously very engaged with our shared topic.
On Wednesday we were visited by a lady called Jaina Modasia , she has been a finalist in the BBC's Young dancer national finals . She was simply amazing.
Friday afternoon was a culmination of all they had achieved, with the children walking around the school to see what each class had been up to during the week, fantastic. We hope to have a themed week each term; I know the children loved it.
I would like to share some news with you: we have a new caretaker who will be starting with us in the next few weeks, his name is Mr Raven and I feel sure that he will soon be very much part of our school family.
Now for some sad news, at the weekend we were broken into (hence the alarm going off on Saturday night, I am really sorry if it was you that was disturbed by it). There is quite a lot of damage and we have had to section off one or two areas to make sure the children avoid damaged areas. The majority of the damage was outside but a roof also has a hole in it. I am currently on the phone to the Police to report it. This isn't the first time, but the break ins seem to be escalating. We have reported all incidents to the Police. If you see anything or notice anything untoward please advise the school as soon as possible, either the following day or to the car parking people if it's at a weekend or school holiday.
I know we sent out a list of dates for the next few terms but thought it might be helpful to have a Christmas list of dates, so have attached to this note.
Mr Kidd is running a Christmas Sports Week from Monday 18th – Friday 22nd December from 9am – 4pm everyday – full details available from the school office, or have a chat with him in the mornings on the playground.
Detailed below is an attendance update with current attendance figures. Each week we award class certificates for good attendance and punctuality, with a teddy accompanying the certificate for the week to sit in class.
| | | |
| --- | --- | --- |
| Attendance for term 1 - September 2017 Class | Percentage attendance | How many pupils late |
| 3H Pearl | 98.3% | 2 |
| 3K Topaz | 96.1% | 4 |
| 3P Opal | 97.7% | 3 |
| 4A Quartz | 95.6% | 2 |
| 4C Diamond | 97.7% | 1 |
| 4M Sapphire | 98% | 3 |
| 5H Amber | 95.7% | 2 |
| 5L Emerald | 96.1% | 4 |
| 5W Turquoise | 96.5% | 5 |
| 6R Ruby | 97.9% | 5 |
| 6T Amethyst | 96.9% | 3 |
Mrs Harris' class 3H is leading in attendance (with Mrs Migden's class 4M a very close second) and Mrs Collin's class 4C has only one pupil that was late throughout the whole term.
Children that have the best attendance and punctuality for terms 1 and 2 combined will be awarded 100% badges. These can be achieved for terms 3 & 4 and then again for terms 5 & 6. If all the badges are achieved then their names will be put into a draw for a special reward at the end of the summer term. Class rewards can also be achieved.
Attendance and punctuality is important to us here at WJS and makes for a good learning environment. We do hope that you think the same and are willing to support us in our aim to achieve 99% attendance throughout the whole school.
Here's to a good week and some progress with the Police about our unwanted visitors.
Mrs Steward