Newsletter 15th November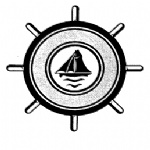 Newsletter 15th November 2017
15 November 2017
Well we are definitely feeling chillier this week.
I wanted to start by saying a huge thank you to the children that joined us on Sunday for the Remembrance service at the War memorial. This was very much a last minute idea, hence no notes home. I think in the past the school hasn't attended when Remembrance day has fallen at the weekend, but I was so touched by your children's empathy, understanding and interest in those who gave their lives for us, that I felt we needed to make some representation. The children each made a poppy and wrote a special message on it. On Friday this formed a beautiful curtain in the hall. We had a special assembly lead by Miss Lodge. I took the poppies home and tried to fashion them into a wreath. This was then laid on the memorial by our head boy Aodhfin, I felt so proud of our school.
On a different matter, I wanted to reassure you all that comments uploaded on social media about our school have been dealt with. As a gentle reminder can I ask that any concerns you have are directed to the class teacher in the first instance, then Mrs Roy for year five and six or Mrs Collin for three and four or to me. Thank you.
This week is Anti-bullying week, the theme is 'All different, all equal". This will be the basis of our assembly theme this week. To celebrate difference we are asking the children to wear odd socks. It is also Children in Need on Friday, so in an attempt to include all we will have a non-uniform day on Friday, with a 'Blue spots' theme. We realise that not everyone has clothing with blue spots, so we will say blue spots, blue or spots. Or of course odd socks! I hope that helps. If we could ask for a voluntary donation which we will forward to Children in Need.
On Saturday we have our open day for children who may be joining us in year three next year, so we are hoping to see lots of year two children here next Saturday. Thank you to the children that have been invited to help us on the day
Being ready for school.
Can I please remind you that it is important for the children to have breakfast, we have an increasing number of children arriving to school who haven't eaten. Also coats, I will remind the children in assembly but they need a coat so that they can use it if the weather is cold.
Mrs Steward