Newsletter 1st December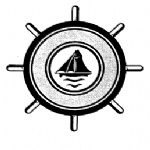 1st December 2017
Dear Parents/Carers,
Goodness me, I am just learning how keen the Whitstable wind can be especially across the playground! There is definitely the feel of Christmas around and we eagerly await the delivery of our Christmas tree. This week has been very busy and quite amazing. A visit from a poet, New Orleans Jazz band and an able writer's workshop. Our school council visited a meeting of Coastal Alliance schools and had a very productive time discovering the range of different ways children learn to write in our local schools. We may share some of the great ideas and picked up some they will consider at the school council.
 Year 3 Nativity: on the Monday to the school and to parents on Tuesday.
 Christmas Fair: is on Thursday starting at 3.15. Could you please collect your children as normal then join us from the playground, we hope to see you there. This year we are doing things slightly differently with our annual Christmas shop will be held on the same day. So if you want your child to be able to buy presents for family members they need to bring some money. Presents will range in cost from £1 to £3. They can buy a gift and then choose how to wrap it- this will all be happening in the Brenda Connell room.
 Christmas Jumper Day: On the same day (Thursday) we are inviting children to wear non-uniform and a Christmas jumper for a donation to Diabetes UK. I am very aware that we ask for money on a regular basis, so any donation, no matter how small will be very gratefully received. Our school council have chosen the charity and they would love to be able to send a Christmas gift to this worthy cause. We will be collecting at the morning gate as the children come in.
 Fruit Tokens: Mrs Grier has a Christmas bargain with 'buy one get one free' offer on fruits tokens until the end of term.
 Christmas Sports School: Cricket & multi-sports available here at WJS from Monday 18th to Friday 22nd December. Pick up an application form from the office if you are interested.
We have had a number of complaints from neighbours and parents about a few parents who continue to park without thought to our school community. I would hope that as parents no one would park in places that pose a risk to others. I have been contacted by Highways who will be visiting us regularly to issue penalty notices. Please think about the safety of our children and park somewhere away from school or in a safe authorised space.
Friday 15th is our last day of term. We will finish at the normal time and children will need to be in uniform. As long as the weather is dry we hope to give you a short but heart felt performance of some of our favourite carols straight after school, with the children standing on the structure in the playground . We will dismiss them from there as soon as our short performance is over.
Have a good weekend , stay warm, 24 sleeps.
Kind regards
Mrs Steward