Newsletter 8th December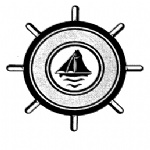 Newsletter 8th December 2017
8th December 2017
Dear Parents/Carers,
Thank you so much for a lovely week.
I had the pleasure of seeing the year three Nativity, it was simply astounding how the youngest members of our school stood with such utter confidence and sang their hearts out. I couldn't have been prouder of them. A special thanks to the teachers and learning support colleagues who gave freely of their time and energy to help the children shine.
I never cease to be amazed by your generosity, yet again we have been overwhelmed by the number of donations, both in cash and gifts for our Christmas Sparkle fair. Our wonderful PTFA have done so much work behind the scenes I'm sure some of them feel they live here! Thank you so much.
So seventeen sleeps and a busy week ahead.
 Christmas dinner on Wednesday, 13th December. Not standard dinner menu next week as Chartwells are putting on a "Party" week. Menus have already been sent home but do ask in the office if you want more information.
 A special visit on Thursday: to include popcorn! We have invited a touring pantomime to the school who will be performing Cinderella on Thursday afternoon. I know the children will enjoy this special treat, so be ready for the 'it's behind you' jokes.
 We finish normal time on Friday and would like to invite you to join us in singing one or two carols straight after school. As long as the weather is dry we will be on the structure in the playground as you arrive to pick your children up, please join in and start the Christmas holidays with a bang. Can I ask that you stand behind the line we will have marked in the playground.
 Mr Kidd is running a Sport Week from Monday 18th – Friday 22nd December so if you are still working or need a day Christmas shopping, these days run from 9am – 4pm and cost is £20 per day or £90 for the week. Please make sure the children dress suitably and Mr Kidd will have use of the Astro Pitch and School Hall depending on the weather. Further details available from the office or see Mr Kidd on the playground.
 Clubs for 2018: There will be a whole new set of clubs for January, so keep an eye out for the letter that will be coming home on Monday.
Have a good weekend , stay warm, 17 sleeps.
Kind regards
Mrs Steward