Newsletter 15th December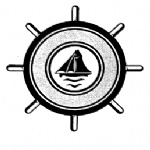 15th December 2017
Dear Parents/Carers,
Firstly I wanted to thank the members of our PTFA, who worked so hard to prepare and run our amazing Sparkle fair last week. The atmosphere was magical and early signs are that we raised in excess of £2000! Final figure to follow.
Also special thanks to the teachers and support staff who ran stalls, decorated and helped tidy after the event. What a team!
We have had a huge amount of success with our fund raising and that's down to your generosity. Callum suggested supporting Diabetes UK and we asked for donations for a Christmas Jumper day. You raised £187.85.
Beth, Brooke, Amelia, Natasha and Skye arranged and organised a cake sale for Cancer research and you raised £132.51.
Ophelia sold colouring pages for Porchlight and you raised £17.87.
These ideas were entirely from the children, they sent their ideas to the school council and once the council had authorised the ideas they set to task to raise these large amounts for money for such worthy causes. How amazing. Thank you so much.
Our Panto on Thursday was fantastic "Oh Yes It Was". The M & M Productions Theatre company visited the school and performed Cinderella. The children really got into the Panto mood and raised the roof.
We have been trying to manage our budget very carefully so we can start to make some very overdue repairs. There are a number of building improvements planned for the next few months:
 Upper School toilets will have a range of refurbishments over the next month or so.
 Some of our school windows are in desperate need of replacement and we are hoping to replace them over a number of years. We are starting with the ones that are in the worst condition after Christmas.
 We are worried about the lack of light outside of the school, a number of lights over the years have stopped working. Those that could be fixed have been and where they are beyond repair we will replace in January

 Playground Container: We have plans to purchase a metal shipping container to be sited on the main playground to house all our PE equipment. This should be completed by the end of January 2018. This will be paid for by the Charity Car Parking contributions and is needed to ensure security of the resources as recently we have had to replace a lot of equipment due to vandalism and theft.
Whitstable Junior X-Factor Competition
During the last week of term, we have been holding our X-Factor competition, where each of the class champions have gone head to head to see who can answer the most Times Table facts in a specific time (3 minutes for year 3, 2 minutes for year 4 and 1 minute for Upper school). Their determination, courage and confidence was clear as they answered every question under the pressure of a supportive audience and the ticking clock.
So it is with great pride and admiration that I can reveal our Mastermind X-Factor winners for term 2 are Freddie Sharman (for Lower School who answered 50 correct in 2 minutes) and Alex Elliott (for Upper School who answered 38 correct in 1 minute). An absolutely amazing achievement. Well Done. We will be back in Term 4 to see if they can hold on to their titles.