Newsletter 12th January 2018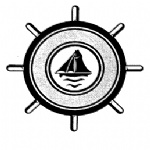 12 January 2018
Dear Parents/Carers,
Happy New Year ! If I haven't seen you to say hello, I hope that your New Year brings you all you would wish for yourself and your family. It seems strange that we are just back, as the children have slipped back into school routines seamlessly: Fantastic!
School is busy and I am pleased to share that the upper boys toilets are mid-renovation. The children have been so sensible and we are looking forward to them having fresh new toilets very soon. The upper girls toilets also received a make-over during the holiday. We have plans for lower school toilets and we will start work on these as soon as we are able .
Can I ask if you could check that your children's clothes are labelled, even if names are written on the shop label it will help us return missing garments to their owners. Also if your child has school lunches please ensure there are funds available in your account, thank you.
Over the holiday and since we have returned, we have had increasing numbers of concerns from pupils and parents around 'E safety' at home. The most frequent names I hear are musical.ly , Instagram and WhatsApp. I will ask Mrs Grier to print out some guides that might help (these will be in the office).
Have a good weekend and we look forward to seeing you on Monday.
Kind regards
Mrs Steward