Newsletter 19th january 2018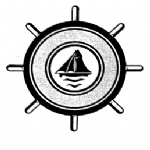 Newsletter 19th January 2018
Dear Parents/Carers, 19 January 2018
I can start with some amazing news.
With your help our great PTFA have managed to raise £2742 profit from the Christmas Sparkle Fair - a fantastic amount. Thank you
 Request for wool: We have started our new clubs this term and with term four clubs in mind I wondered whether you have any spare wool at home, that you would be willing to donate? Mrs Migden will be starting a knitting club next term and any donations would be gratefully accepted.
 Attendance and punctuality: You will see below our attendance percentages for term two, we are targeting 97% and you will see that some classes are close or have exceeded this. I know we are in the midst of Winter so will experience higher levels of illness so I am sure we will see this improve as the weeks go by:
| | | |
| --- | --- | --- |
| Class | Percentage attendance | How many pupils were late |
| 3H Pearl | 97.3% | 4 |
| 3K Topaz | 96.6% | 6 |
| 3P Opal | 97.1% | 4 |
| 4A Quartz | 96.1% | 9 |
| 4C Diamond | 96.9% | 4 |
| 4M Sapphire | 97.7% | 4 |
| 5H Amber | 94.1% | 4 |
| 5L Emerald | 92.8% | 5 |
| 5W Turquoise | 95.6% | 7 |
| 6R Ruby | 97.4% | 8 |
| 6T Amethyst | 96.2% | 8 |
Mini buses: We have now had our fabulous minibuses for just over 9 months. The funding continues from the PTFA & Charity Car Parking scheme and enables us to offer the children that little bit more when it comes to enrichment activities: they have been used for Year 4 & Year 6 Activity weeks; swimming; inter-school football & netball matches; inter-school athletics & basketball competitions; School council meetings at other local schools; Maths & English topic days at local schools; Arts workshops; Year 4 & 6 Thornden Woods Trip; Sports Crew training; Sports Crew reward trip to Go-Ape to name but a few. They have also been used by other local schools for enrichment for their children and we have also been used as a local centre for driver training as well. There are plans to use them even more as the weather improves for class outings to enhance their curriculum learning. So they are being put to good use on a weekly basis.
Sporting Activities: Mr Kidd & Mr Dengate took a team of children to the Year 5 & 6 Indoor Athletics Tournament at Herne Bay High this week, although we weren't placed in the top 5 teams, the children had a great time and some new personal best achievements were made. Their behaviour was impeccable and they made us all proud – well done to you all !
 PTFA Disco: The PTFA are holding a disco on Friday 2nd February 2018 from 6.00 – 7.00pm for Lower School & 7.30 – 8.30pm for Upper School. Tickets are priced at £2.50, this includes a drink and crisps and they are on sale from the school office from Monday 22nd January.
 PTFA Quiz: The PTFA are holding a quiz night on Friday 23rd February in the main school hall, tables are priced at £30 for 6 players. Please bring along your own food and drink for an evening full of witty questions and crazy participation games. Booking Forms are available from the school office, please note that these must be handed back into the office with full payment to ensure bookings.
 February Sports Camp: Mr Kidd is holding another sports camp, here at Whitstable Juniors, during the February half term, (Monday 12th – Friday 16th) from 9.00 – 4.00pm. Booking forms available from the office.
 School Dinner Payments: Please bear in mind that dinners should be paid for in advance via Parentpay, debts will only be allowed to mount up to £20.00, once this limit is reached Chartwells will no longer provide a meal for your child and you will have to send them in with a packed lunch from home until payment is made. Any queries then please contact the school office.
Kind regards
Mrs Steward