Newsletter 2nd February 2018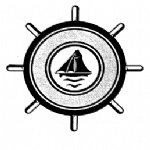 Dear Parents/Carers, 2nd February 2018
This term is flying by and there is a real sense of purpose as I visit classes. Our theme this term is determination and I can really see the children have taken the message on board and are working so hard. I'm very proud of my Whitstable Junior family!
Talking of families …..we have some wonderful news to share with you. We do enjoy the occasional cake at WJS, but that isn't the reason that Mrs Kerr has been wearing long jumpers! I am pleased to announce that Mrs Kerr will be having a baby later this year. I'm sure you will join us in wishing her all the very best at this very special time. I will of course send out more information later in the year to share details of her class cover for the last few weeks of term six.
 Clubs: You will see in the clubs letter that new clubs start each term and need to be re-applied for. We have done this to try to give as many children as possible the opportunity to join a club, even if it's for one term only.
 Film Afternoon: I have registered with the National Theatre and can now access some productions suitable for children's viewing. After half term I will be holding a film afternoon, starting straight after school and finishing at 5.30pm ( so with time for a break, biscuit and drink). I am waiting confirmation but I think the first production we will see will be 'Treasure Island'. The recommended viewing age is 9 (and above and I think that is probably about right). I will send a letter out when we get back and if you think you would like your child/children to join me please return the permission form so I know how many biscuits to buy!
 Faversham Literacy Festival: While we are talking about things creative, can I mention the Faversham Literacy Festival. It runs from the 23rd to 25th February and our lovely Mrs Fry will be leading a children's event on Saturday the 24th February. There are a large amount of great activities over the weekend, many for adults but some for children Please check out the website below for more details:
http://www.favershamliteraryfestival.org/
 Home Contact Information: I'm sure you will have seen recent reports in the news about schools contact information. We have had a few incidents this week where we haven't had current addresses or telephone numbers for your children. Can I please ask that if you have changed your number or address you let the office know as a matter of urgency. We need to have contact details for all the children and preferably two numbers in case the first doesn't work.
Number Day: Today is our 'Number day' and there are lots of great activities planned for the children, I'm sure they will tell you all about them when they get home. Disco tonight-hope you got your tickets?
 New Governor: I would like to express a big welcome to our new parent governor, Emma Slater.
 Coats and all uniform including PE Kit: Please ensure all clothing brought into the school is named. We have so much left behind that we cannot return to the correct child. Also, could you check that your child is bringing the right coat home? Again, there are so many coats that are similar that there seems to be some mix up with the right one being taken home.
 End of term: We have a training day next Friday so school finishes on Thursday, 8th February. Normal time and in school uniform please.
 February Sports School: Cricket and multi sports suitable for ages 5 to 15 from Monday 12th February to Friday 16th February : 9am to 4pm = £20 per day or £90 for 5 days.
I have added a list of dates for the diary/fridge/e-calendar , hope this helps.
Have a good weekend and we look forward to seeing you all on Monday .
Best Wishes
Mrs Steward