Newsletter 20th April 2018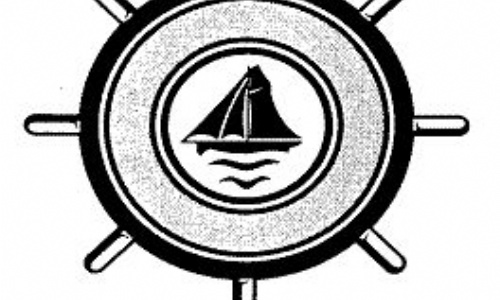 Newsletter 20th April 2018
Dear Parent/Carers, 20th April 2018
I want to start this week's newsletter saying thank you to Mr Smith our chair of governors for his letter on Wednesday. My decision to leave WJS wasn't an easy one, but I have decided that due to a change in family commitments I am no longer able to give this great school 100% of my energies. I am not great with change and leaving friends and people I've got to know well. I will be very sad to leave the children, but I know our school family is strong and caring and that the children will continue to be loved by you and the great team at WJS. I would like to take the opportunity to say a huge thank you. I have enjoyed getting to know you all and have been grateful for your positive comments which always seem to have come when I needed them most. I am confident that the school is in a great place, ready to continue its successfully journey, supported by a professional and skilled team of teachers and support staff. We have three months together and I look forward to the wide range of events that will take place between now and the end of term six.
Kindest regards Mrs Steward
A few reminders…..
 Can I remind everyone that parents and carers should not enter the school building without coming to the school office. We have had a few occasions recently where parents have come into school after the children have left.
 Sun cream and hats are definitely the order of the day. Please ensure that your child is protected from the sun. If they want, they can bring in sun screen in a labelled small bag for them to apply. We do have some sunscreen for emergencies but it is much better if they use the one you have chosen for them.
 Snacks: we have a number of children asking for snacks each day. Please ensure that if you feel your child would like a snack they either bring a healthy snack to school or bring 40p for a piece of fruit at break time.
 Book Fair on from Monday 13rd – Thursday 26th April in the Library after school, all books are HALF price so come and get a bargain !
Normally we have to say goodbyes at the end of the term, this term we have to say a mid term and sad goodbye to Mrs Norcott. Mrs Norcott has worked at our school for just over four years and will be leaving us next Friday. Schools are busy places with the 'front of house' being a key part of how it functions. Mrs Norcott has been part of the team that meets and greets visitors and parents. She has also managed all admissions and attendance as well as a plethora of other tasks-too many to list. Good-byes are never easy but I know she plans lots of exciting activities when she leaves and will come in to see us looking relaxed and probably suntanned! We wish her all the very best in her new ventures, she will be missed. We will be joined on Monday 23rd April by Ms Hayes who joins us as the new office manager, she will spend her first week shadowing Mrs Norcott , so look out for a new face. We are looking forward to welcoming her to the WJS family.
WOW and busters book club invite Places at this event are currently free for our pupils but places are on first come first serve basis so you would need to apply online. "Book now for Buster's Big Bash on Saturday 12th May in Dane John Gardens, Canterbury. This is a free event with goody-bags, vouchers and prizes galore, as well as numerous fun activities and challenges. As well as taking part in our record-attempt walking bus crocodile through Canterbury, children will complete a series of physical and sporting challenges, learn circus skills, race space hoppers and enjoy the go-karts. Bring your teddy bears and join us for a picnic in front of the circus show. Some special guests are rumoured to be attending this year....keep your eyes peeled for Buster and his friends! Check out this link for more details and to book your free place: http://www.kmcharityteam.co.uk/walktoschool/bigbash/ Places are first-come first served and goody bags will be allocated to the first 300 children checking in at 9.45am on the day. All children who complete the challenge activities will receive attraction vouchers."