Cancer Research Fundraiser Cake Sale
Congratulations go to some of our Year 6 girls who organised a Cake Sale last week to raise money for Cancer Research. Over two days they sold their homemade cakes at lunch time and raised an amazing total of £132.51 - fantastic!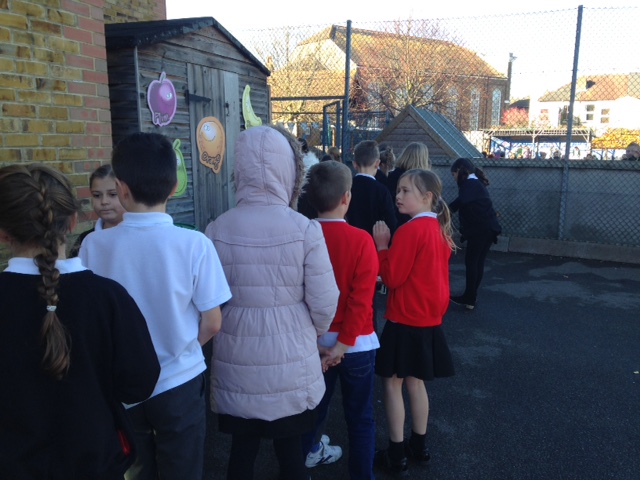 The Queues were long!