Coronavirus
This page has been created to centralise information provided to parents/carers and staff regarding COVID-19.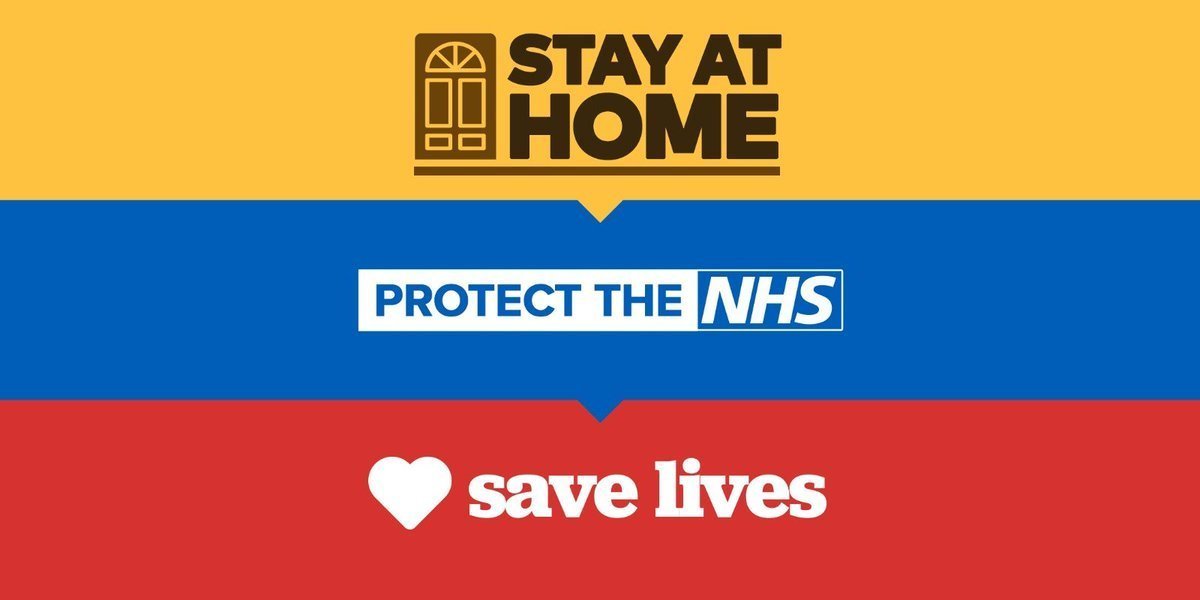 Government Coronavirus action plan
This document sets out what the UK as a whole has done to tackle the Coronavirus (COVID-19), and what it plans to do next.
The action plan can be found here: https://www.gov.uk/government/publications/coronavirus-action-plan
The importance of hygiene
Personal hygiene is the most important way we can tackle COVID-19, especially washing hands more; and the catch it, bin it, kill it strategy for those with coughs and sneezes.
https://www.nhs.uk/video/pages/how-to-wash-hands.aspx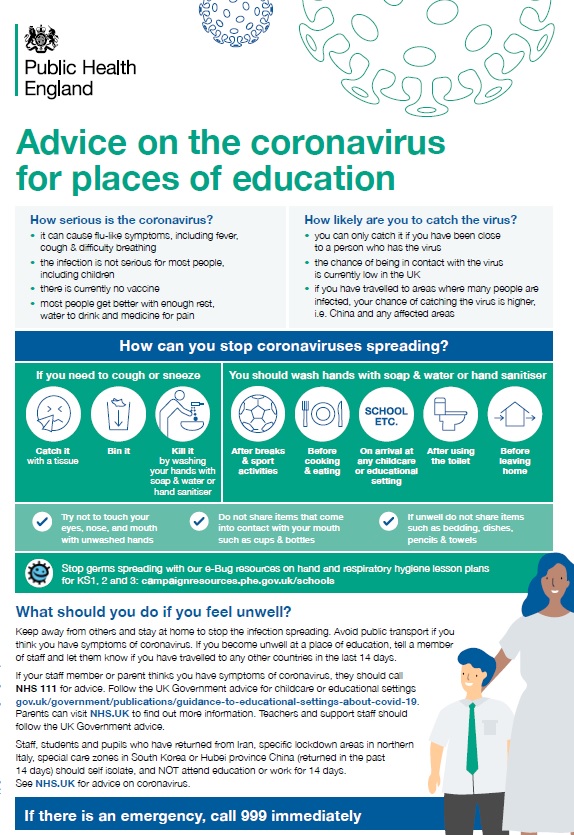 Where to find the Latest information
Up-to-date information can be found here:
https://www.gov.uk/government/topical-events/coronavirus-covid-19-uk-government-response
Department for Education Coronavirus helpline
Phone: 0800 046 8687
Email: DfE.coronavirushelpline@education.gov.uk
Opening hours: 8am to 6pm (Monday to Friday)