Leaders of Learning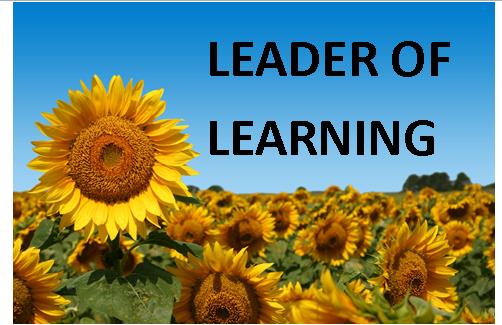 Leaders of Learning
Each week two children from each class are nominated as Leaders of Learning - every child will have this role at least once during the year.
The job description for this role is included below:
During the week the children need to reflect on the learning taking place in class and at the end of the week they are interviewed by a senior member of staff and discuss what learning has been like for them and their class mates that week.
We are still working on some parts of the Job description!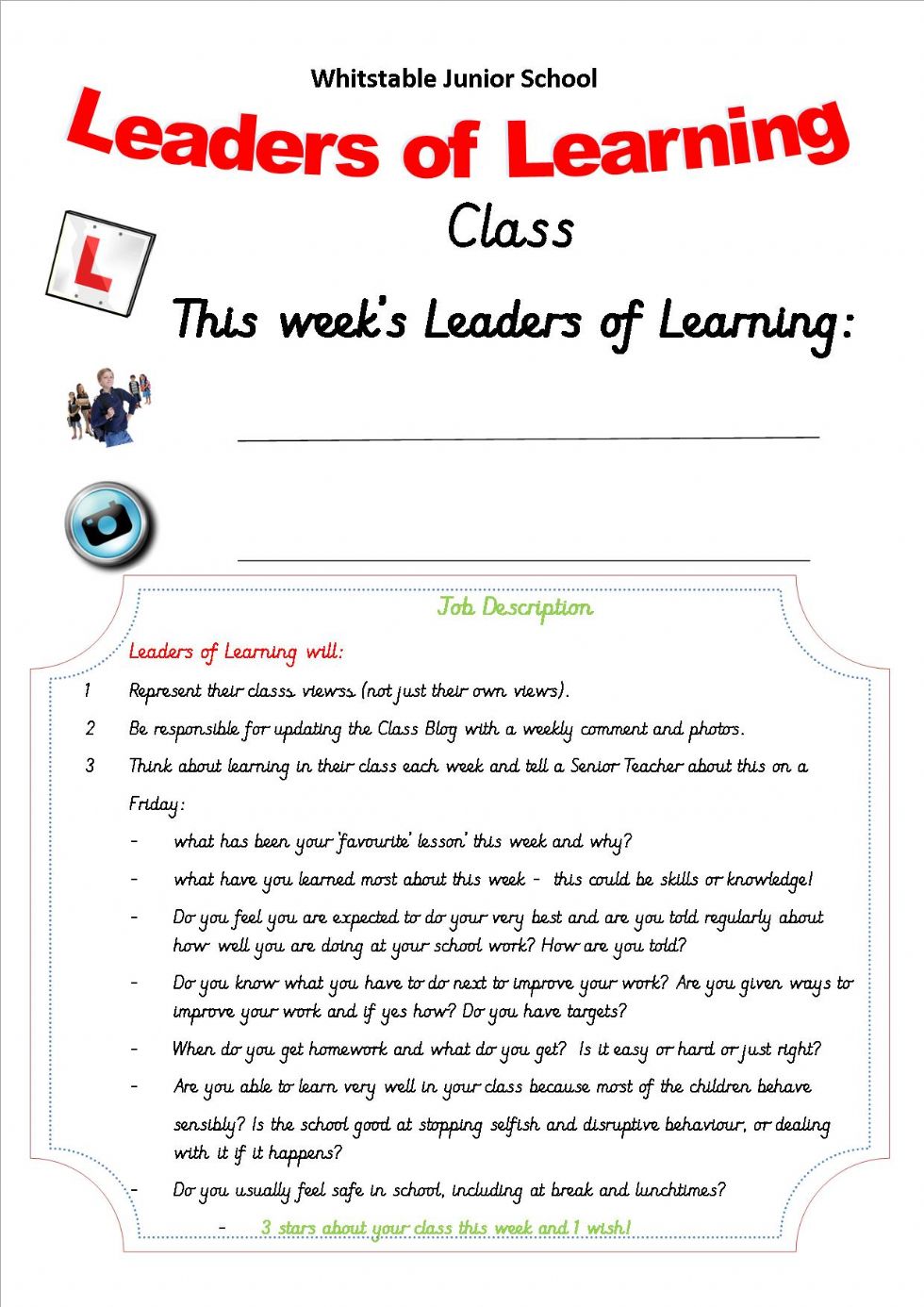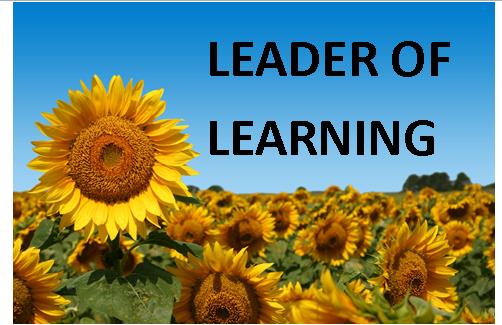 Weekly Interviews
Each week the senior staff involved ask the same set of questions and then the Headteacher reads all of these to ensure that we are listening to our pupil voice about learning in each class. A copy is also given to the class teacher.
This is a great way for us to monitor what is happening in school and also for the children to feel valued and able to make a difference at school.
Included below are the questions we always ask - sometimes we ask additional ones to see what the children think about school developments or events.
You may like to use these at home to find out what your child feels about their learning:
What has been your 'favourite' lesson' this week and why?
What have you learned most about this week - this could be skills or knowledge!
Do you feel you are expected to do your very best and are you told regularly about how well you are doing at your school work? How are you told?
Do you know what you have to do next to improve your work? Are you given ways to improve your work and if yes how? Do you have targets?
When do you get homework and what do you get? Is it easy or hard or just right?
How are you taught reading in class? What do you think reading includes? E.g. Book Talk, Inference Training, RWInc, comprehension etc etc
Are you using manipulatives in your maths lessons? Eg Numicon, beads, dice counters etc
Are you able to learn very well in your class because most of the children behave sensibly? Is the school good at stopping selfish and disruptive behaviour, or dealing with it if it happens?
Do you usually feel safe in school, including at break and lunchtimes?