SPaG
ENGLISH Grammar, Punctuation and Spelling Test - SPaG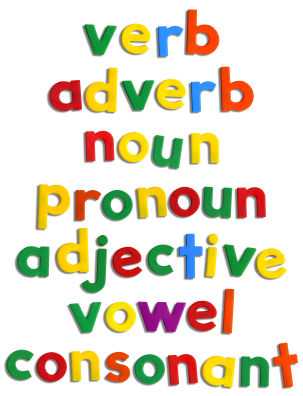 In May 2013 an ENGLISH Grammar, Punctuation and Spelling Test, commonly known as SPAG, was introduced as a component in the Standard Assessment Tests, and commonly known as SATS. This will stay even when the SATs change in 2016 to reflect the new curriculum.
SATS, given towards the end of Year 6, are used to show your child's progress in the core subjects of Maths and English. SATS papers are sent away to be marked externally with results being available before your child leaves Whitstable Junior School in July.
Punctuation and spelling are fairly straightforward concepts to understand but 'grammar' can be a little tricky. We can think of grammar as the way in which words are put together to form proper sentences. Grammar can also be thought of as identifying words by their technical names, such as noun, verb, adjective, pronoun, preposition... all the way up to those pesky subordinate clauses! Fortunately, most children respond positively to learning and using the language of grammar.
In 2015 the SPAG test at Levels 3-5, which all Year 6 children must take, comprises of two papers.
Paper 1 provides a booklet consisting of between 40 and 50 questions assessing grammar punctuation and vocabulary. Each question is worth one or two marks and range from multiple choice questions to short open response items in which children have to write a word, a few words or a sentence. This paper is worth a total of 50 marks.
Here are some examples.
1. Add a suffix to the word below to make an adjective. 1 mark
fear______
2. Circle the connective in the sentence below.
The children played football until it was time for bed. 1 mark
3. Insert a pair of commas and a semi-colon in the sentence
below to make the sentence clearer.
Dan Joel and Eva can play in defence Max Grace
and Joe can play in attack. 1 mark
Paper 2 is a spelling test, consisting of 20 sentences, which are read aloud by the teacher. Each sentence has a word missing which the child must complete. This paper is worth a total of 20 marks.
Schools may also choose to enter children for the SPaG test at Level 6, which is at a significantly higher level. In addition to an extra Paper 1 and Paper 2, these children must also produce an extended piece of writing which assesses their grammar, punctuation and vocabulary in action. The children have no advance notice of what the topic will be, and they have only 20 minutes to complete the task.
At Whitstable Junior School, SPaG is now being taught to children across the school in age-appropriate ways. Each year is developing children's knowledge by building on the previous year's learning.
Fortunately, we have a well-developed programme in place. In the Upper School, children enjoy a popular and effective programme called Gorgeous Grammar. After each Christmas break, they usually have a session each week until SATS week. Our children can answer any questions you may have about the programme.
We are introducing a junior version of Gorgeous Grammar for our children in the Lower School where the emphasis will be on learning by doing, and by having fun at the same time. Our aim is to ensure that all children at WJS are confident in their spelling, punctuation and grammar long before they get to the actual SATS in Year 6.
New Curriculum 2014
We introduced the new Literacy curriculum at WJS during 2013 in order to prepare our children. SPAG is a big part of the new curriculum, but we feel we are already meeting the new SPAG requirements and that our children will be ready for the new SATs that will start in 2016.
Supporting the Learners
There are a number of ways you can support children in improving their spelling, punctuation and grammar. We list the links below:
Please contact your child's class teacher or myself for further information.
Many thanks
Mrs. Teresa Dowling
Literacy Co-ordinator
And remember – At WJS, poor grammar is something up with which we will not put! ;-)
SPaG Test Revision links
Punctuation
http://www.tesspag.com/sks726/f2
Spelling
http://www.tesspag.com/sks726/f1
Grammar
http://www.tesspag.com/sks726/f3