Spelling
The National Curriculum that children follow in English primary schools places great emphasis on correct spelling and at the end of Year 6 every child sits a spelling test.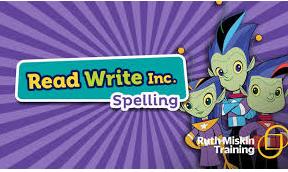 Learning to spell well is extremely useful if we want our children to become confident writers. If they are constantly stopping to think about how words are spelled while they write, it can interrupt the flow of their thoughts, taking them away from what we want them to be thinking about: their choice of words and how they construct those words into sentences that communicate exactly what they want to say.
The National Curriculum requires children to learn to spell different words in different year groups.
Key Stage 2 (Years 3 to 6)
In Years 3 and 4, children in English schools will continue to develop their spelling from Key Stage 1. The National Curriculum outlines the spelling rules that children will learn in Year 3 and Year 4:
Use further prefixes and suffixes and understand how to add them (such as dis– and –sure)
Spell further homophones (such as except/accept)
Spell words that are often misspelt
Use the possessive apostrophe accurately (plurals)
Use the first two or three letters of a word to check its spelling in a dictionary
The National Curriculum for Years 5 and 6 expects children to be able to:
Use further prefixes and suffixes and understand the guidance for adding them (such as –able and –ible)
Spell some words with 'silent' letters (such as knight)
Continue to distinguish between homophones and other words which are often confused
Use knowledge of morphology and etymology in spelling
Use dictionaries to check the spelling and meaning of words
Use a thesaurus
By the end of Year 6, children are expected to understand and be able to meet the challenging spelling demands outlined in the National Curriculum. Children's knowledge is assessed through a grammar, punctuation and spelling test that children sit in May as part of a week of national tests.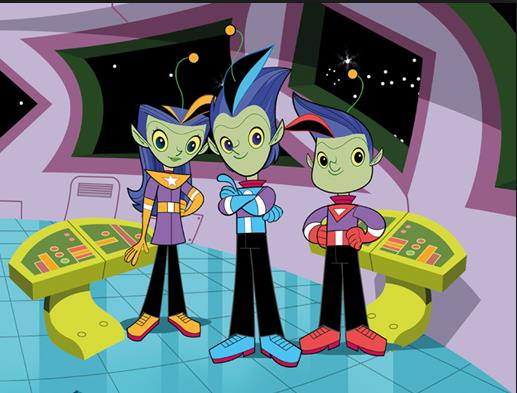 We follow the RWInc Spelling programme. This teaches the spelling rules for each year's programme of study. Three friendly aliens help the children to learn, understand and apply new spelling rules!
Children also need to learn the words from the National Curriculum Spelling List for their phase.
We teach spelling in the following way:
All children have a 15 minute spelling session (using RWInc spelling programme) every day.
Children take home a list of spellings from each unit plus National Curriculum words to practise for each unit (2 weekly).
Children are tested on spellings from each unit, plus the National Curriculum words they are given, fortnightly.
As an incentive, children who achieve full marks in spelling tests will be given a spelling reward badge – to be handed out in Star of The Week assembly.
National Curriculum Words:
These words are displayed and accessible in the classroom. The spelling of these words is non-negotiable. They should not be spelt incorrectly in any piece of work, and children will be expected to correct them if they are.
As an incentive for learning these words, there will be a bi-termly Spelling Bee.
This will work in the following way:
The week before the Bee, the children are tested on a selection of the words in class.
The two highest scores will then be put forward for the Bee.
During the Bee, the children will be asked to spell words from the list. They will be allowed to write them down before calling out their answer.
If they get two wrong, they will be knocked out!
The winner is the speller left at the end!