Calculation Policy
WJS-Ensuring Fluency with the 4 Operations
It is of fundamental importance that every child leaves WJS having acquired and developed mathematical fluency. One of our key focuses is to ensure they have a firm understanding of how to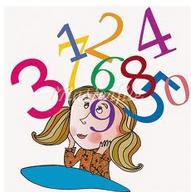 add, subtract, multiply and divide.
Working with our feeder infant schools and the Coastal Alliance Maths Network, we have created a policy that will ensure common terminology and methods are adopted and used throughout KS1 and KS2. This will avoid confusion, ensure that skills progress as quickly as possible and children learn to apply these skills to real life problems.
Alongside this use of manipulatives (practical equipment and resources) to secure understanding is key.
Please refer to the policies below when supporting your child with homework so as to ensure that a common approach is used.