Our Curriculum
At WJS we believe that our children deserve and need us to provide much more than just the National Curriculum.
If you need more information on the curriculum our school if following, please email:
manager@whitstable-junior.kent.sch.uk
Our curriculum is about providing a learning experience which gives children the
"roots to grow and the wings to fly."
The curriculum drivers which we constantly consider when deciding how and what we teach are: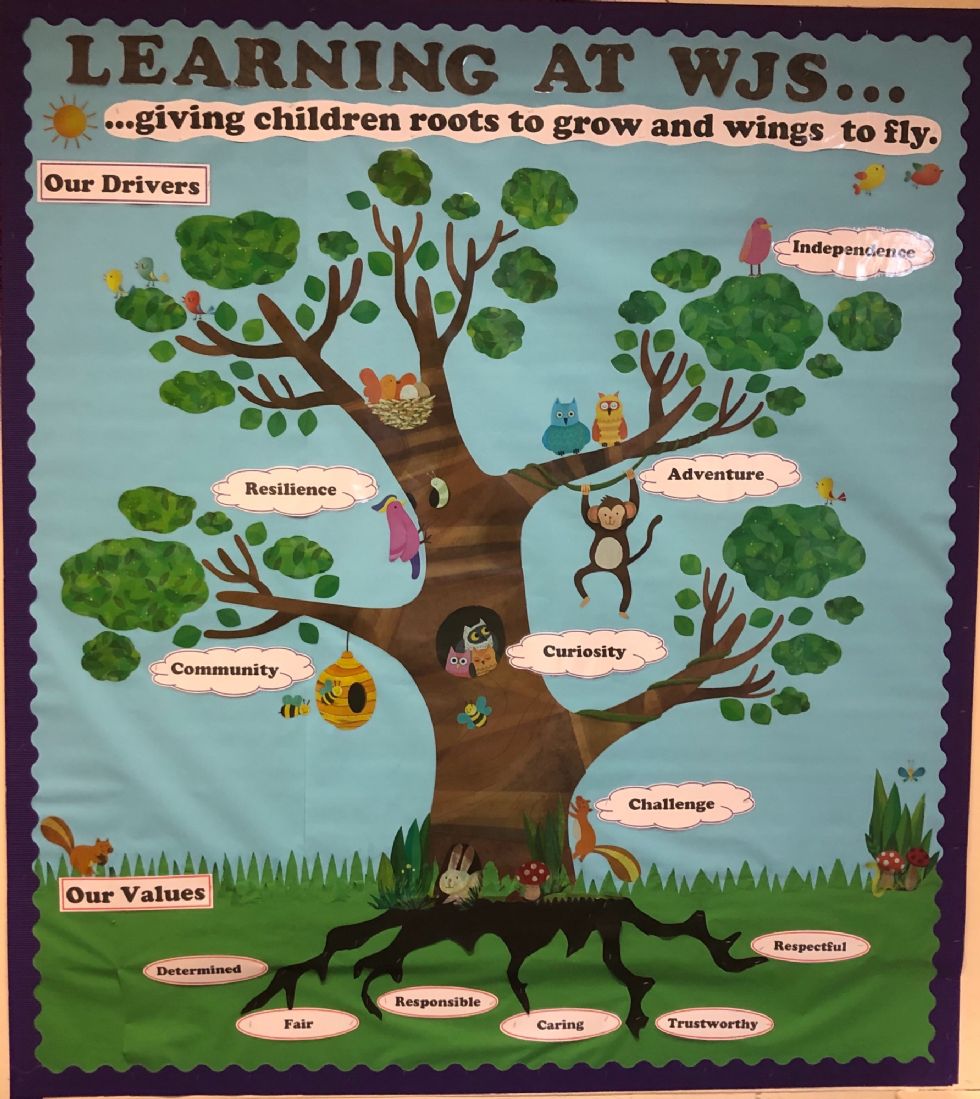 Community
We want our children to develop an understanding of where they live and the wider world they belong to. Through learning about a diverse range of cultures in society, we want them to develop understanding, tolerance and acceptance. Our children will develop respect and care for each other, the environment and the wider community.
Resilience
We want our children to develop their ability to overcome obstacles and believe they are strong enough to persevere. They should sit comfortably with failure and understand that mistakes are an essential part of learning. We want them to develop the skills they need to gain independence and grow for both learning and life.
Adventure
We want our children to grasp adventure with both hands. Learning at our school is filled with exploration, opportunities to be inquisitive and, at every juncture, moments of awe and wonder. Taking risks is encouraged through experiences in the classroom and through outdoor learning where development of their imagination is fundamental.
Independence
We want our children to use their environment to tackle problems. We want them to take ownership of their learning and know how and when to seek support. We strive to enable them to develop the confidence to voice their understanding of the values underpinning our school ethos.
Challenge
We want our children to thrive on being inquisitive learners who are prepared to take risks and question outcomes. We want them to feel energised and driven by challenge, so that they are never de-motivated by mistakes or obstacles.
Curiosity
We want our children to have an urge to explore and seek new learning. We want them ask questions and be enthused when they come across new learning. We strive to constantly expand their imaginations and understanding of the wider world through enquiry and enterprise.