WJS Well-Being Support
At WJS we believe that supported and happy children make the best progress both socially, emotionally and academically. The Well-Being Team is something we are very proud of at WJS. Sometimes children have worries or problems that they might need some help with and the children at WJS know that there is always someone here to help them. This may come from their class teacher or class LSA but they also know they can go to our dedicated Well-Being Team too. Leanne ( Family Liaison Officer and Well-Being Mentor) and Nicola (Well-Being Team Assistant) are always on hand to provide that gentle support that will put a child right back on track to enjoy their learning.
We have a fabulous room called The Oyster Room that children can visit if they need to share worries or concerns. In the Oyster Room there is an amazing sensory room which everyone at school loves to visit now and again.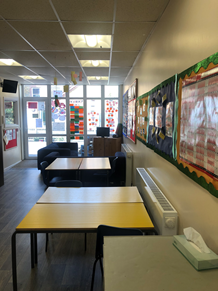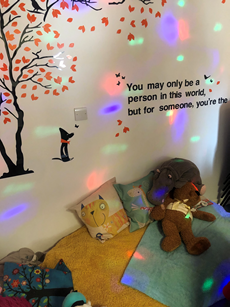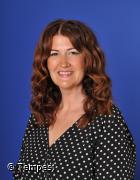 Leanne Eve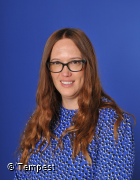 Nicola Checksfield